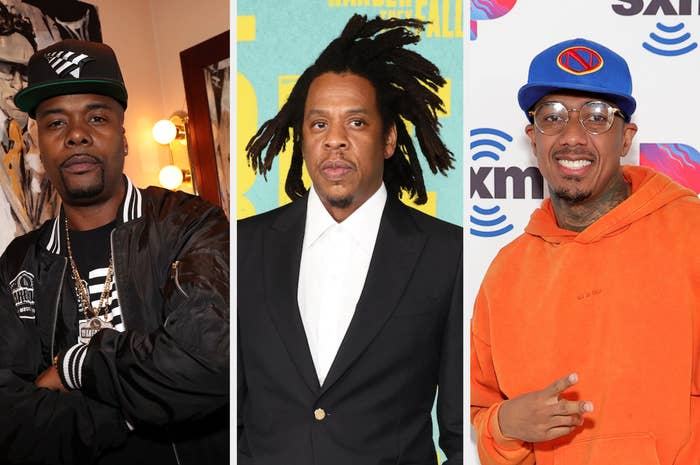 Memphis Bleek feels like he lost his shot when he turned down the lead role for Drumline, the beloved fiulm that has become something of a cult classic.
He revealed the story from his past in a conversation with Drink Champs, telling hosts N.O.R.E. and DJ EFN that he was "scared" to follow through on the project.
"Oh, man. If I could go back—y'all n****s don't know this, I never told this story," he said around the 2:59 hour mark of the video below. "I turned down Drumline. [Chris Robinson] wanted me to do it and I was scared, he wanted to put me in acting school and all that, and I was afraid.
"Remember, my career had just started working, and I'm saying to myself, 'I'll do this movie as a drummer and then it [doesn't] work, how am I gonna go back to the hood and tell n***as we out here getting this money, we real n***as?'"
Instead, Nick Cannon got the lead role in film, and Bleek and Cannon then started hanging out in Marcy Projects together. However, Bleek's decision to not star in the movie didn't sit well with Jay-Z, who Bleek said was "mad."
"You know what's so ill? Me and Nick [Cannon] had the same management…Nick wanted to be a rapper so he used to be in Marcy with me back in the day," he added. "And Nick took the role and here we are."
"But that's one thing: if I could rewind time, I would have did that," Bleek continued. "I was on some, 'I'd rather to do this rap sh*t.' Almost like Ja [Rule] did with the Fast & Furious sh*t. I super f**ked up with that…Hov was mad at me! I remember Hov was super-steamed at me. Like, 'Why you ain't do it?!' And I remember telling him, 'Bro, I was scared. I've never acted.' And I remember Hov, he paid for acting classes for me. Rap was everything to me then. Hip-Hop, it saved my life, so I didn't want to jeopardize that."
Back in January, T.I. told Shannon Sharpe that he also almost got the lead role. "They were like, 'Man, you got to learn how to play the drums.' And I was like, 'I could play like I could play the drums.' They were like, 'Nah, you gotta learn how.' I was like, 'Man, I don't wanna do that.'"