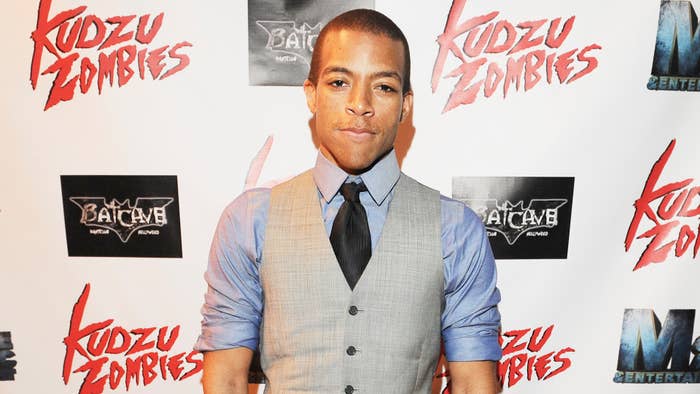 Actor Moses J. Moseley, who appeared in The Walking Dead, was found dead last week and his family suspects foul play.
TMZ reports that Moseley's family doesn't think the 31-year-old died by suicide, but that he was kidnapped and killed. His sister, Teerea Kimbro explained to the outlet that he not only "loved life," but that he was also excited about the future of his career. She said that he didn't show up to a taping he had scheduled on the Monday before he was discovered to be dead.
She believes that he was abducted and murdered three days later. Kimbro said he would never miss work, which has her doubting suicide. But the authorities are exploring every possibility, which also includes foul play. "It is being investigated as a possible suicide, however, detectives are following any and all available avenues and not ruling anything out," Henry County Police Captain Randy Lee told TMZ.
When his body was discovered in his car in Georgia last week, police began looking into suicide. The car doors had been locked, there was a gun sitting in his lap, and he had a bullet wound in his face. Kimbro said that while the gun was hers, he also had had a license to carry and that they liked visiting the gun range together.
"We are extremely [saddened] about the loss of Moses, he was a beautiful person with a heart of gold and an extremely talented actor," a rep told Today on Tuesday, following the news of Moseley's death. "Anyone who knew Moses was truly blessed to have him in their lives."
Moseley's service will take place on Saturday in South Carolina.