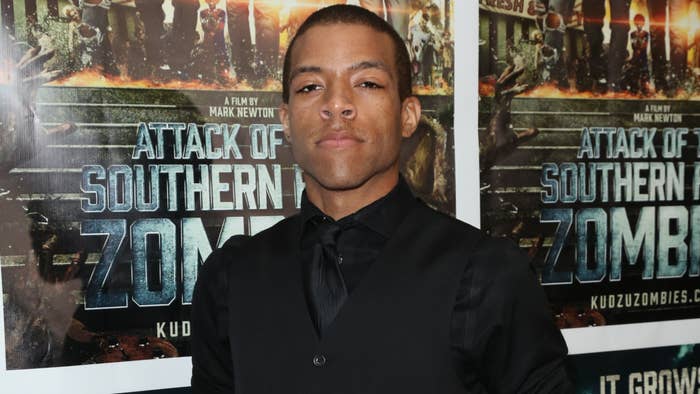 Actor Moses J. Moseley, most known for his role as one of Michonne's pet walkers on The Walking Dead, has died.
Moseley, per Deadline, was found dead last week in Stockbridge, Georgia. In a statement shared to Facebook, the actor's management team at Avery Sisters Entertainment sent "sincerest and deepest condolences" to Moseley's family. "For those who knew him, he was the kindest, sweetest, most generous person you would ever meet," Avery Sisters Entertainment's statement said.
On Monday, the official Walking Dead Twitter account shared a tribute message to Moseley, remembering the actor—who appeared on six episodes of the AMC hit starting in 2012—as a "TWD family member." Per a separate TMZ report, meanwhile, a missing persons report had been filed for Moses, with his car ultimately being tracked and leading to the discovery of his body. Per the latest update, the actor's death is reportedly being investigated as a potential suicide, though the investigation remains ongoing.
"We are extremely [saddened] about the loss of Moses, he was a beautiful person with a heart of gold and an extremely talented actor," a rep toldToday on Tuesday. "Anyone who knew Moses was truly blessed to have him in their lives."
Moseley also had credits on Watchmen, Queen of the South, American Soul, Attack of the Southern Fried Zombies, Homicide Hunter, and more. 
In December, Moseley thanked fans for their support at various conventions and other events in 2021. "You all made this year very special for me and I just want to say thank you," the actor wrote on Instagram.