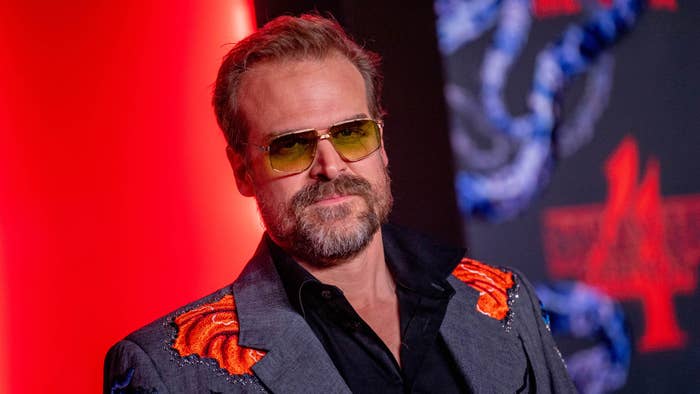 Stranger Things star David Harbour was apparently worried that the Netflix show wouldn't make it past the first season.
According to Insider, the actor told BBC's The One Show that he thought the series would get canned while filming Season 1.
"I remember when we were shooting the first season. We were down in Atlanta, Netflix had given us a budget of about $20," Harbour said. "Halfway through I remember my hair person coming up to me, like about episode four we were shooting, and she was like, 'I don't think it's gonna work.'"
"By the time we finished, we wrapped, I thought we wouldn't get a second season, we'd be the first Netflix show kind of ever to never get a second season," Harbour continued. "We thought no one would watch it, it was going to be a disaster."
That clearly hasn't been the case, with the hit show's latest fourth season becoming the streaming platform's biggest English-language TV season ever. And while Stranger Things is looking to wrap up with the fifth and last season, its story and the franchise aren't done. Creators Ross and Matt Duffer are hard at work on a spinoff show, which they commented on earlier this summer.
"I've read these rumors that there's gonna be an Eleven spinoff, that there's gonna be a Steve and Dustin spinoff or that it's another number," the brothers said. "That's not interesting to us because we've done all that. We've spent I don't know how many hours exploring all of that. So it's very different."