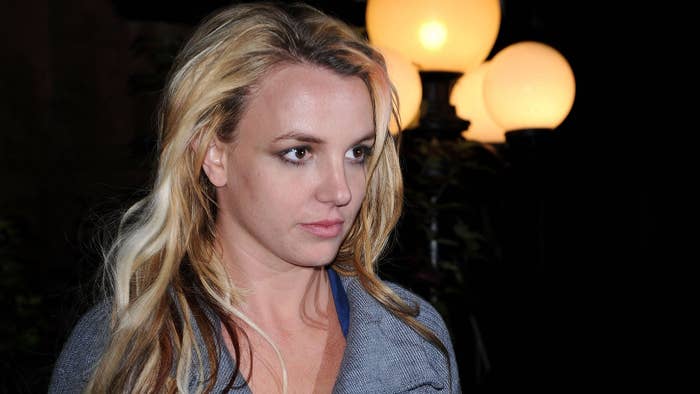 Britney Spear's ex-husband, Jason Alexander was convicted of trespassing and battery.
The misdemeanor charges are in connection to an incident in June, when he showed up at the singer's house on the day she was set to wed Sam Asghari. NBC News reports that Alexander pleaded no contest to the charges.
According to prosecutors, on June 9, Alexander damaged a door and had a physical altercation with a security guard. He also streamed the incident on Instagram, where someone in the background—thought to be Alexander—can be heard saying he was there to "crash" the wedding: "Britney Spears invited me here. She's my first wife, my only wife, I'm her first husband. I'm here to crash the wedding," he said. He was later apprehended by Ventura County sheriff's deputies.
Alexander was handed a sentence of time served, which encompassed a 64-day stint in jail. The judge also issued a criminal protective order, prohibiting Alexander from being within 100 years of Spears or the security guard.
His appearance didn't stop Spears and Asghari from getting married at Spears' Thousand Oaks home in Ventura County. 
Spears and Alexander were wed in 2004 in Las Vegas, though the marriage only lasted 55 hours before it was annulled. Since then, Alexander has had a number of legal troubles, including drug- and stalking-related charges, as well as reportedly being wanted for grand theft.