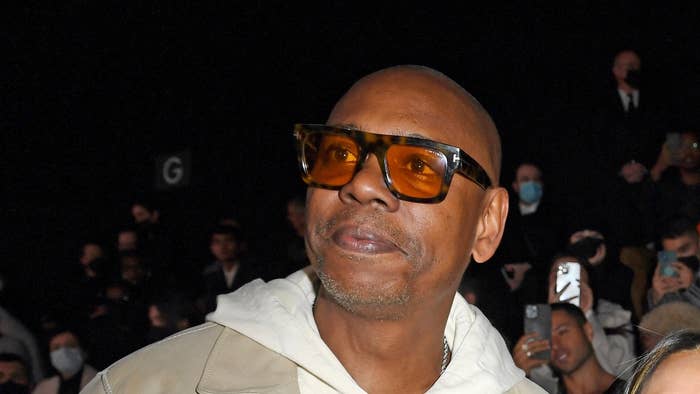 TMZ later obtained a recording following the show, where Chappelle mentioned Jon Stewart while saying he was "proud" of those that jumped in to help him.
"I watched him get kicked around, and I couldn't believe it was my friends 'cause it's so good what they do," the 48-year-old comedian said. "I felt good my friends broke his arm. I felt good, how bad does a n***a have to be that Jon Stewart would stomp him! […]  I'm very proud of them. Killing that n***a would have been stupid. Those are very powerful friends and I'm sharing [tonight] with people I love very much."
The comments led some people to believe that Foxx, Busta, and Jon were among the group who apprehended the attacker and seemingly beat him up on stage. However, Chappelle's spokesperson Carla Sims told TMZ that her client was simply joking when he mentioned the three celebrities, insisting none of them were involved in the altercation. 
The attack took place during Chappelle's performance at the Netflix Is a Joke comedy festival in Los Angeles. Video captured by audience members showed an individual storming the stage and tackling Chappelle. Security immediately got ahold of the man, as several others tended to the comedian, who ultimately walked away unharmed. However, the suspect—identified as 23-year-old Isaiah Lee—didn't leave the venue unscathed.
Video taken outside the Hollywood Bowl showed the attacker on a stretcher with an apparent broken arm, as well as bruises and blood covering his face. Lee was transported to the hospital and subsequently booked for assault. Authorities say the man was armed with a fake gun that could eject a knife blade. Investigators have not confirmed Lee's motive.
According to TMZ, the LA County District Attorney's office has declined to charge the suspect with a felony. His case has reportedly been sent to the city attorney, who is considering a misdemeanor charge.