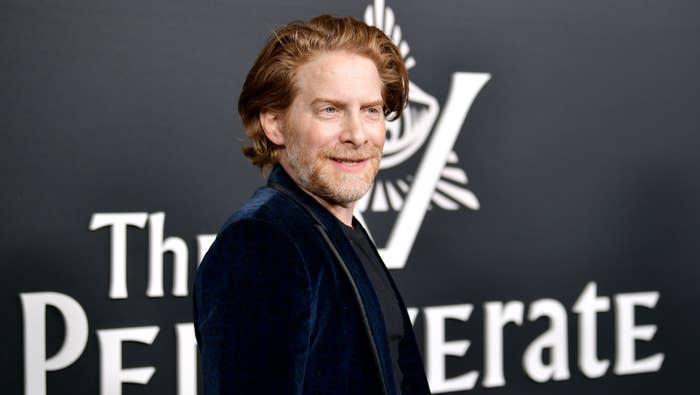 Seth Green had a run-in with an angry Bill Murray on the set of Saturday Night Live when he was just nine years old.
The Austin Powers actor shared the story during a recent appearance on the YouTube show Good Mythical Morning. At the time of his confrontation with Murray, a nine-year-old Green was a child actor, doing a spot on SNL in December 1981.
"He [Murray] saw me sitting on the arm of this chair and made a big fuss about me being in his seat," Green recalled. "And I was like, 'That is absurd. I am sitting on the arm of this couch. There are several lengths of this sofa. Kindly, eff off.' And he was like, 'That's my chair.' … And then my mom goes, 'You know, since he's the Bill Murray you should maybe give him his seat.' And I go—I've never been more indignant, to be told— 'Are you this much of a jerk? You're this rude to tell a nine-year-old to get out of your… what is this power play?'"
Seth continued, "He picked me up by my ankles… he dangled me over a trash can and he was like, 'The trash goes in the trash can. And I was screaming, and I swung my arms wildly, full contact with his balls. He dropped me in the trash can, the trash can falls over. I was horrified. I ran away, hid under the table in my dressing room and just cried."
"They come back and come in my room like, 'Hey, everybody knows Bill's a dick, you know? He's hosting the show. He's probably really, like, nervous about it,'" Green added.
"'You be a pro, right?" he recalled. "'The show must go on. You be a pro. You're a pro, right?' And I was like, 'I am a pro. I'm a pro.'"
Watch Seth Green recall his interaction with Bill Murray in the video up top.