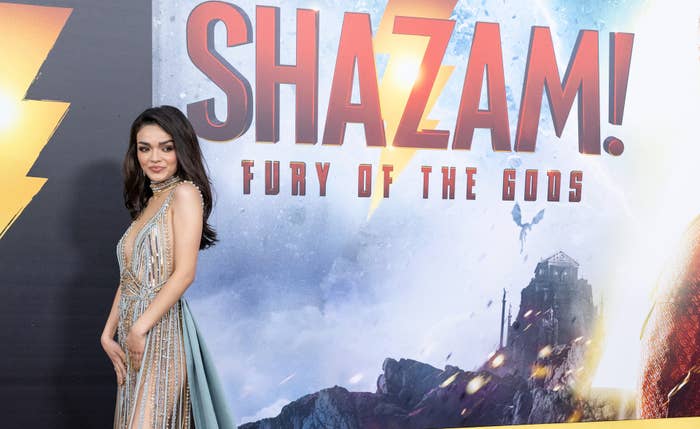 UPDATED 3/20, 10:20 p.m. ET: Shazam! Fury of the Gods director David F. Sandberg posted a series of tweets in response to the poor reception towards his latest film, which just debuted with $30.5 million at the U.S. box office.
Sandberg started off by mentioning how the sequel currently represents the highest of highs (87 percent audience score) and lowest of lows (52 percent among critics) on Rotten Tomatoes. He was admittedly "surprised" by the difference in the critics score between the 90 percent earned by the original Shazam! and Fury of the Gods, which he believes to be a "good film."
Sandberg made his feature directorial debut in 2016 with Lights Out. He returned to the horror genre the following year in Annabelle: Creation. Since then, the filmmaker has spent the last six years working on the two Shazam! films. Sandberg acknowledged he's "very eager" to get back into horror movies, and "definitely done" with superhero films for now.
Sandberg made it clear that he has no regrets about his time directing both Shazam! films, and will look back fondly at the last six years, remembering what he's learned along the way, the people he got to work with, as well as the "very challenging but valuable experiences."
As he closes the Shazam! chapter of his directorial career, Sandberg is looking forward to "disconnecting from the superhero discourse online," confessing that the ongoing discussions stress him out. Sandberg later shared a Reddit post of the "exhausting" superhero dialogue he was talking about.
See original story below.
Rachel Zegler responded to people and critics for their "senselessly mean" criticism of her latest movie Shazam! Fury of the Gods.
Zegler, who stars as the Greek goddess Athena in the film, took to Twitter this weekend to call out people for their negative reactions to the DC sequel.
"Hey our film is actually really good! but mostly i just absolutely loved making it and the people i met whilst doing so," Zegler wrote. "Go see it! give it a chance. we have an 85% audience score for a reason."
She continued, Some people out there and just being… senselessly mean. and it's unnecessary. and i know, i know, 'if you can't handle the heat…' and all that nonsense, and you're right. but our film is actually very good. it's just cool to hate on fun nowadays. that's okay. we're good."
Arriving nearly four years after the 2019 release of Shazam!, Fury of the Gods brings back David F. Sandberg, who directed the original film, alongside a star-studded cast that includes Levi as the titular character, as well as Asher Angel, Jack Dylan Grazer, Adam Brody, Ross Butler, Meagan Good, D.J. Cotrona, and Djimon Hounsou.
In addition to receiving negative reviews from critics, Fury of the Gods underperformed at the box office, earning just $30.5 million domestically in its opening weekend. Comparably, 2019's Shazam! made $53.5 million in its debut.