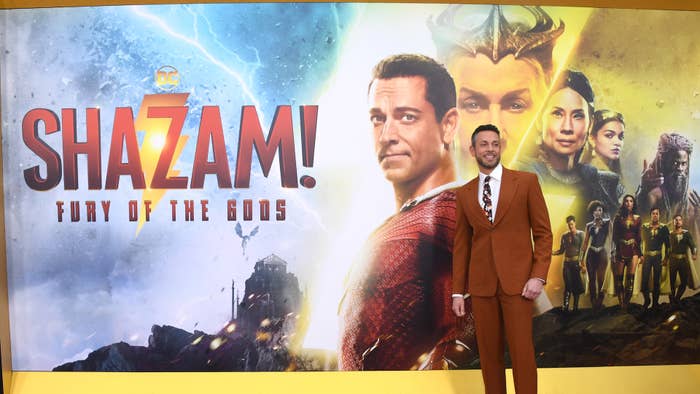 The second installment of the Shazam! franchise landed with a resounding thud.
Shazam! Fury of the Gods made a paltry $30.5M domestically in its opening weekend, per the Hollywood Reporter. The first installment made $53.5 million, which only highlights its sequel's disappointing tally.
Audiences may have been swayed to stay away over its weak 51 percent score on Rotten Tomatoes. By comparison, the original Shazam! received a 90 percent score.
The disappointing box office result comes shortly after DC announced its plan to revamp its Cinematic Universe. "As many of you know, DC has been disconnected in film and television for a long time," James Gunn, who now runs the studio said about the new direction.
"It is one of our jobs—mine and Peter's—to make sure that the DCU is connected in film, television, gaming, and animation, the characters are consistent, played by the same actors, and it works within one story," added.
As for the current DCEU rollout, its upcoming films will play pivotal roles en route to the official first phase that will begin in 2025. "Peter Safran and I kinda got lucky with the four movies coming out in the next year. First we got Shazam! Fury of the Gods. Shazam! has always been kind of off in his own part of the DCU. It connects very well, and moves directly into The Flash."
Gunn added that Ezra Miller's The Flash will reset the entire DCEU when it hits theaters on June 16. That will be followed by Blue Beetle starring Cobra Kai actor Xolo Maridueña, and the second installment of Jason Momoa's Aquaman, which hits theaters on Dec. 25.