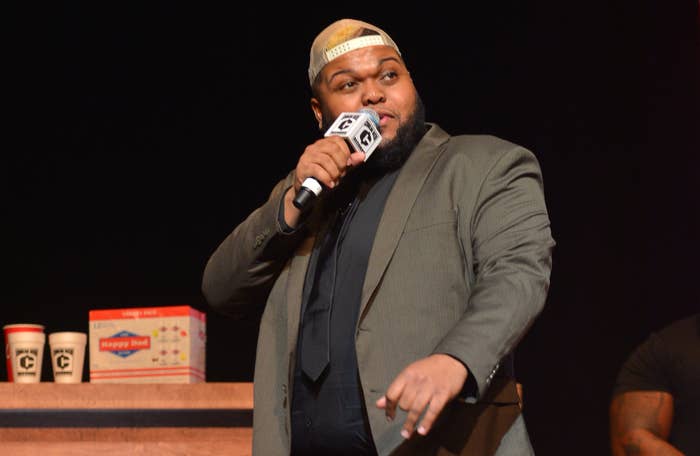 Druski took his talents to the White House.
The comedian hopped on social media Tuesday to document his trip to President Joe Biden's Juneteenth celebration concert, sharing a handful of clips on his Instagram Stories in which he proceeded to troll various individuals.
In one video, Druski approaches an entrance of the White House, where a trio of women in suits greets him. "Y'all know where I could meet the real Secret Security?" the 28-year-old asks.
One responds, "That'd be us," prompting Druski to begin asking again as they brush him off. "Looking for Secret Service, actually, sorry, I said it wrong."
"Now they finna kick me out," he captioned the clip alongside a laughing emoji.
In another video Druski posted, the social media personality is seen inside a hallway of the White House, greeting various presumably important people.
"Chip! How you been, boy?" Druski jovially asks one older man, shaking his hand before hitting him with a salute.
Druski's meteoric rise over the past few years has been assisted by co-signs from A-list artists-turned-friends like Chloe Bailey, Drake, Jack Harlow, and Ella Mai. Aside from appearing in music videos for Drizzy, Harlow, and Lil Yachty, Druski has starred in commercials for Bud Light Seltzer, Beats by Dre, AT&T, Call of Duty, Mountain Dew, KFC, and Google Pixel.
Tuesday's White House celebration concert ahead of Juneteenth—the newest official federal holiday—featured performances by Method Man, Jennifer Hudson, and Audra McDonald, among others.