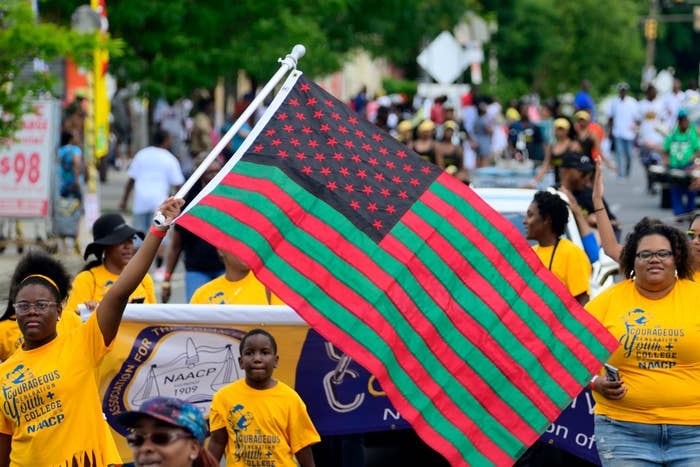 Tell me what you know about Juneteenth, Juneteenth.
The holiday that America ignored for over a century is now federally recognized. Juneteenth Independence Day, also known as Jubilee Day, also known as "Not July 4th," has been a tradition powered by Black people for more than 150 years, and has left an indelible mark in the community. Since 2020's festivities came in the wake of such destructive and visceral attacks on Black lives, current and future celebrations are carrying newer significance in nearly every major city in the nation.
Every day, Black people are fighting for equality and justice for themselves and the community. Juneteenth is an opportunity to revel in that civil rebellion with joy, family, and great stories passed along to the next generation. But there have been concerns that major brands and corporations could eventually co-opt the holiday, turning it into some cheap, commercialized date. Also, the irony of nationalizing Juneteenth while preventing schools from teaching about slavery and the 1619 Project isn't lost. 
We all must work to maintain the true essence of the holiday as it makes its way to mainstream America. Below, we've put together a rundown of the historical and cultural significance of Juneteenth, and we've outlined the efforts that helped it to finally become a federal holiday.
A very cool portmanteau of "June" and "nineteenth," Juneteenth marks the day in 1865 when Maj. Gen. Gordon Granger traveled to Galveston, Texas, to inform a group of enslaved people that President Abraham Lincoln had signed the Emancipation Proclamation and that they were free from the institution of slavery. The Union general issued the order to establish a new relationship between "former masters and slaves" as "employer and hired labor" nearly two and a half years after Lincoln signed the proclamation, yet that didn't mean there wasn't cause for pride.
Still, it would take nearly a century and a half for the history of Juneteenth—and how it represented liberation for enslaved people deep within the clutches of the Confederacy—to be taught in most schools.
Peniel Joseph, founding director of the Center for the Study of Race and Democracy at the LBJ School of Public Affairs at the University of Texas at Austin, wrote in a CNN column what the date and holiday represent for millions of Black people. "Juneteenth honors America's past racial justice victories even while acknowledging our bitter defeats."
In 1872, a group of Black ministers and businessmen in Houston ramped up the hype for Juneteenth, which was already an annual pilgrimage back to Galveston for men, women, and their descendants, by purchasing 10 acres of land to create Emancipation Park. The space was intended as the setting of the city's Juneteenth celebration. Some of the more adventurous events featured fireworks, which involved filling a group of trees with gunpowder and setting them on fire. Elders would read the Emancipation Proclamation as part of the Juneteenth tradition—something that was especially significant during Reconstruction, when the Southern economy was in rebuilding mode and the holiday reinforced resiliency
The day took on greater significance in the 1960s and later years through the Civil Rights and Black Power movements. "African-Americans wanted to claim their pride and their histories," Dr. Joanne T. Hyppolite, museum curator at the National Museum of African American History & Culture in Washington, D.C., told the Wall Street Journal. "Juneteenth was one way to do that." Juneteenth gained popularity outside of Texas during the Great Migration, and in 1980 the state became the first to declare Emancipation Day an official holiday. 
Today Galveston continues its Juneteenth celebrations with celebratory meals, fireworks, festivals, and reenactments. The holiday's prominence grew in cities like Atlanta and Washington, D.C., which hold larger events such as parades and festivals with residents and local businesses. Community gatherings, sporting events, barbecues, prayers, dances, parades, and the singing of spirituals like "Go Down Moses" marked the first types of celebrations. 
While ongoing COVID-19 concerns may complicate certain facets of celebration this year, they won't stop Black people from gathering for Spades, good music, a chance to decompress, and fellowship with others. There are many events happening in person and online.
As for the good eats, red food and drink—as National Juneteenth Observance Foundation president Steve Williams pointed out to USA Today—remain a staple for many gatherings marking the holiday.
If national holidays serve as moments to reflect on the sacrifices of others, then the generations of enslaved Black Americans who were key to building this country into a superpower should be celebrated just like Veterans Day or Memorial Day.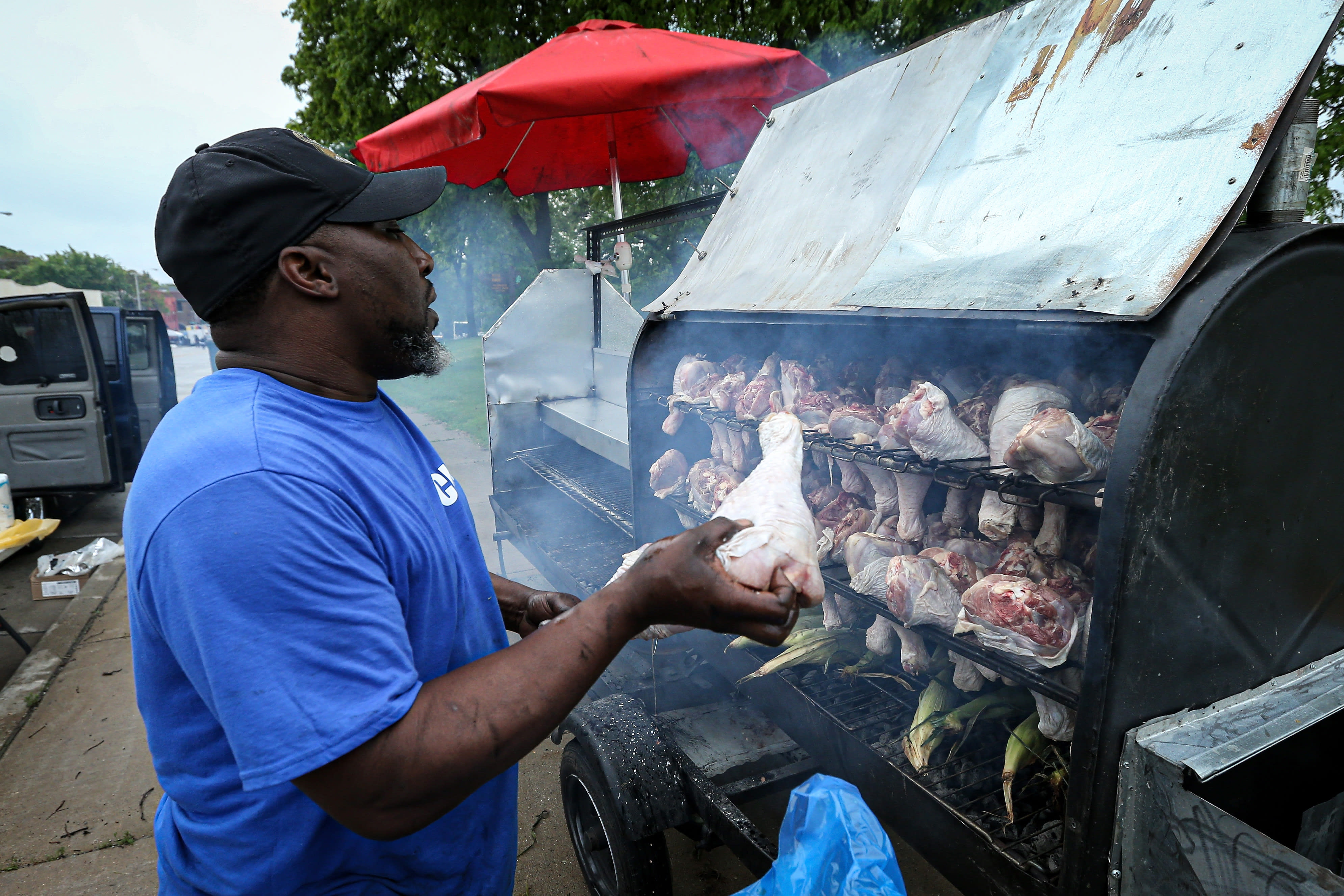 Despite North Dakota, South Dakota, and Hawaii's failure to recognize Juneteenth as either a state or ceremonial holiday, Congress passed the resolution to make "Juneteenth Independence Day" a national holiday and President Joe Biden signed the bill into law just in time for Juneteenth 2021. Though it feels like it only took days for the bill to move from Congress to The White House, it's been over two decades. In fact, the first Juneteenth bill was introduced in 1996.
Since then, many organizations have formed to help get Juneteenth on the national calendar. The National Juneteenth Observance Foundation, an organization based in Mississippi, has worked for years to get Juneteenth recognized or observed as a national holiday. In addition to that, a Change.org petition called Make Juneteenth a National Holiday in 2021 was launched by Opal Lee, a 94-year-old Texas woman who wants Congress to designate the day federally, especially in light of recent events in the Black community. At the time of this writing, it has over 1.6 million signatures, and it seeks to collect 3 million. But now that Juneteenth is the newest national holiday, the petition has run its course.
"I believe Juneteenth can be a unifier because it recognizes that slaves didn't free themselves and that they had help," Lee wrote. "My goal with this petition … is to show the Congress and the President that I am not alone in my desire to see national recognition of a day to celebrate 'Freedom for All.'