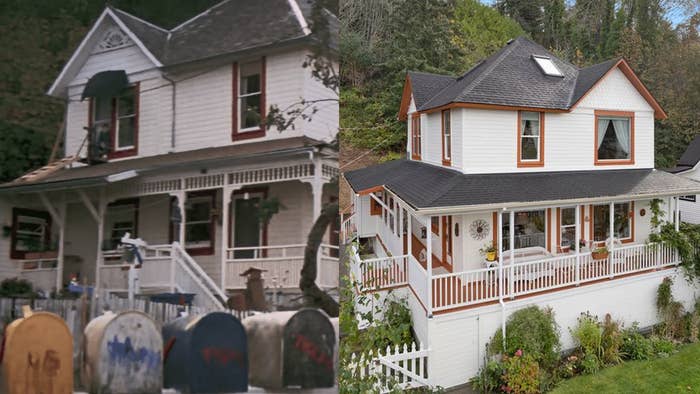 The Astoria, Oregon based home featured in The Goonies has gone up for sale for $1.65 million following an extensive restoration effort.
The four-bedroom property featured prominently in the 1985 adventure comedy classic, as the home of the titular group of friends, portrayed by then child actors Sean Astin, Josh Brolin, and Ke Huy Quan among others. The site has notably attracted fans from across the country to visit ever since its release, but now one lucky (and rich) fan could call it their own home.
"We've heard from fans and we're talking to real estate agents and buyers who have been pre-approved for a mortgage," said Jordan Miller of John L. Scott Real Estate, per Oregon Live. Homeowner Sanid Preston purchased the property in 2001, and has welcomed in fans for visits prior to the restoration efforts. When some fans failed to be respectful and pulled off pieces of wallpaper, she decided to close the 1896-constructed home to visitors outside of the annual Goonies Day tours.
"My client is looking for a buyer who will love the property as much as she has for 21 years," added Miller. "It's up to the new owner to make it look like the movie if that's their joy or keep the upgrades and restoration befitting one of the oldest houses in the first permanent American settlement west of the Rocky Mountains."
Check out more images of how the renovated house looks below.