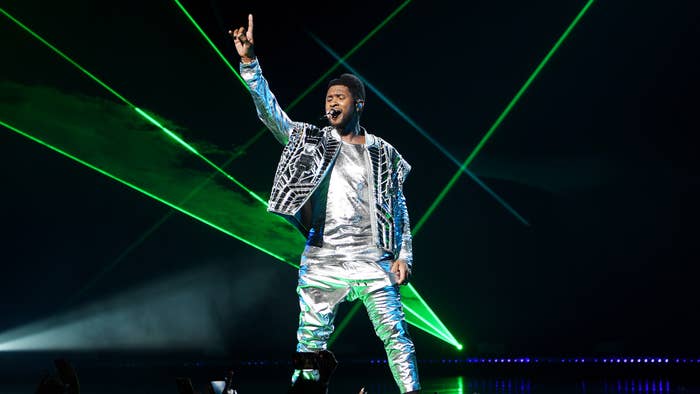 CBS' new reality competition already has people talking. 
On Thursday, the network announced its new series The Activist, which will be hosted by Usher, Priyanka Chopra Jonas, and Julianne Hough.
As Deadline reports, the Global Citizen-produced five-week reality series is scheduled to premiere next month, and will see six activists teamed with one of three high-profile public figures as they work together to "bring meaningful change to one of three vitally important world causes: health, education, and environment." The success of their efforts will be measured using host input, social metrics, and online engagement.
"Combining philanthropy and entertainment, The Activist is a ground-breaking series poised to inspire viewers," said CBS executive Jack Sussman. "We're thrilled to have Usher, Priyanka, and Julianne as part of the series, guiding our CBS audience through the journeys of passionate changemakers from around the world."
The description of the show has, perhaps understandably, confused a lot of people. While its heart is likely in the right place, the online reaction to the show has been met with quite a bit of skepticism. After all, activism is an altruistic act born out of compassion, a sense of duty, and often times, necessity. To parlay that into a reality competiton whose primary goal is to make money might feel  to some. And while the show's heart is probably in the right place, and a lot of good can come from highlighting the work of some lesser-known people doing hard work for worthy causes, it's easy to see why the online reaction has unfolded the way that is has. 
Check some notable reactions to the show below.