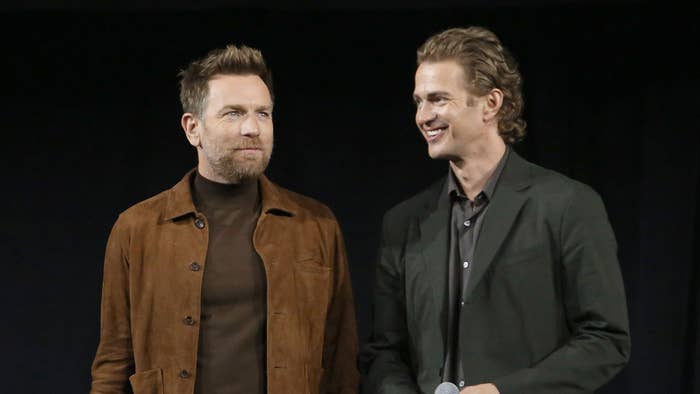 Obi-Wan Kenobi only ran for six episodes on Disney+, but one fan has taken it upon themselves to make its story even shorter with a 2-hour fan edit.
The show received praise from critics and fans, but some felt the six-episode season had a little too much filler and some at-time questionable writing. Some were also critical of its pacing, too, noting that it takes a while before it truly gets going. Star Wars fan Kai Patterson has since released his own fan edit of the series, cutting it down into a single, 2.5 hour film to tighten up the pacing.
"The Obi-Wan show, in my opinion, suffered from things that were easily fixable in the script and in the edit," wrote Patterson on his personal website. "Awkward pacing, whole scenes that ultimately amounted to nothing, goofy dialogue and directing choices, so I decided to take matters into my own hands and change what I could. I want to be very clear, this is my own artistic interpretation of how these scenes could be strung together to make something that works better for me personally."
He stressed that he is not making money from the fan-cut, and encouraged anyone who checks it out to ensure they also have a Disney+ account. Patterson's fan edit went viral after he made a TikTok showing off some of his changes.
Patterson's massive undertaking actually brings Obi-Wan back to its origins. In an interview earlier this year, screenwriter Stuart Beattie revealed that the show was originally planned as a trilogy of films focused on Ewan McGregor's character, and its first season is actually based on the first of those planned films. Due to the less-than-stellar performance of Solo: A Star Wars Story, however, the idea was repurposed into the Obi-Wan Kenobi series we have today.