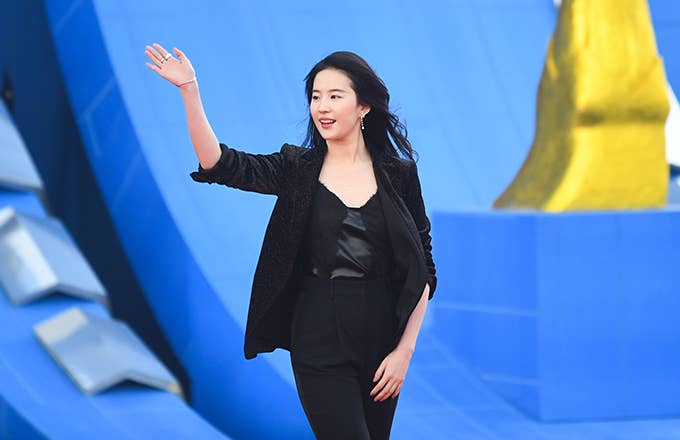 As the Hong Kong protests continue, Mulan star Liu Yifei has courted controversy after expressing support for the police. Protestors have been demonstrating against a controversial bill that will allow criminals to extradited to mainland China, causing unrest in the city and prompting police brutality. With Yifei showing her support for Hong Kong police, who have reportedly deployed tear gas in enclosed spaces and beaten peaceful protestors, Hong Kong residents and allies of their cause have suggested a boycott of Mulan.
"I support the Hong Kong police. You can all attack me now. What a shame for Hong Kong," she posted on Chinese social media site Weibo.
In response, #BoycottMulan started to trend on Twitter, a platform which is banned in China but accessible in Hong Kong. Many were quick to point out how Yifei, unlike many other Chinese-born individuals, enjoys free speech and democracy as an American citizen while endorsing the actions of the Chinese Communist Party.
While the original Mulan didn't perform too well in China, Disney has placed a lot of hope on the live-action remake doing better.
The Chinese Communist Party has continually faced criticism for its encroaching presence on Hong Kong, a special administrative region separate from China itself. Yifei did, however, receive praise on Weibo for her comments, echoing mainland propaganda with pro-government statements. She's not the only notable celebrity to show support for Hong Kong police, though, as Jackie Chan has called for an end to the protests. 
Beijing's government attempted to censor news of the Hong Kong protests at first, but when the news continued to spread they changed the narrative to paint protestors as "violent criminals." Chinese State Media went so far as to employ Chan, who is a native of Hong Kong, to voice his opposition against the protests.
"I really hope that Hong Kong can return to peace soon," Jackie Chan said.
When ABC arrived in Hong Kong and attempted to interview a couple tourists from Beijing, the couple said the foreign media was there to "smear China." ABC was promptly reported to military police, who followed and filmed the news team until they left the scene.