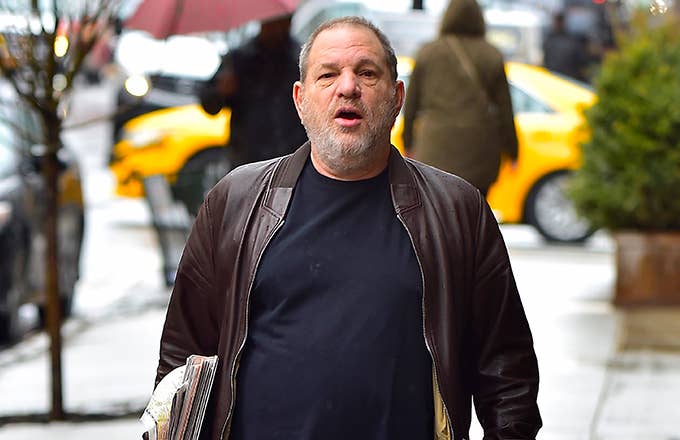 With accusations of sexual misconduct leveled against producer Harvey Weinstein now totaling over 70 women, his attorney has released a statement claiming Weinstein is being used as a "scapegoat." Speaking with Deadline, Weinstein's attorney Ben Brafman responded to the civil rights lawsuit filed against the Weinstein Brothers and the Weinstein Company by New York attorney general Eric Schneiderman.
"We believe that a fair investigation by Mr. Schneiderman will demonstrate that many of the allegations against Harvey Weinstein are without merit," Brafman's statement reads. "While Mr. Weinstein's behavior was not without fault, there certainly was no criminality, and at the end of the inquiry it will be clear that Harvey Weinstein promoted more women to key executive positions than any other industry leader and there was zero discrimination at either Miramax or TWC."
Resorting to a little bit of what-about-ism, Brafman's statement points fingers while admitting at least some wrongdoing. "If the purpose of the inquiry is to encourage reform throughout the film industry, Mr. Weinstein will embrace the investigation. If the purpose however is to scapegoat Mr. Weinstein, he will vigorously defend himself." He's hardly a scapegoat when over 70 women have accused him of misconduct, including numerous counts of rape.
The $500 million purchase that a group of investors had hoped to announce today is unlikely to be completed, in light of the civil rights lawsuit. With Harvey Weinstein's former right hand man and longtime Weinstein Company executive David Glassner originally set to become the new CEO for the new ownership group, doubts have been raised that Glassner could make a positive change for the company since he was allegedly aware of Weinstein's behavior in the past.
"Any sale of the company must ensure victims are adequately compensated, employees are protected, and that enablers of sexual misconduct will not be unjustly enriched," Schneiderman tweeted when he announced the civil rights lawsuit.