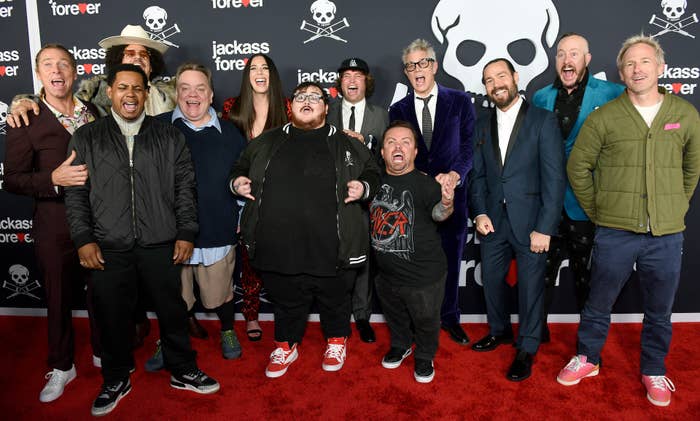 Following the success of Jackass Forever, the series is set to return to its TV roots with a new show coming to Paramount+.
As reported by Variety, Paramount announced the new offering in the company's Q1 earnings call on Tuesday. "We're working with the creators to continue the partnership with a new series, bringing even more ridiculous antics straight to Paramount+," said Paramount Global CEO Bob Bakish.
The new show is part of Paramount's commitment to bringing more of its successful movie properties to the small screen, and further projects of a similar ilk are in the pipeline. The news of Jackass heading back to TV comes not long after episodes of the original MTV classic arrived on Paramount+. 
It's unclear who is expected to return. Forever welcomed five new cast members, and it's safe to assume Johnny Knoxville won't participate in some of the more dangerous stunts if he does come back. In an interview with GQ last year, the now-51-year-old confirmed Forever would be his last film in the series. "You can only take so many chances before something irreversible happens," he said. "I feel like I've been extremely lucky to take the chances I've taken and still be walking around."
Jackass Forever took in an impressive $57.7 million at the domestic box office on a modest $10 million budget. Jackass 4.5, comprised of additional footage shot for the fourth film, is set to arrive on Netflix on May 20.