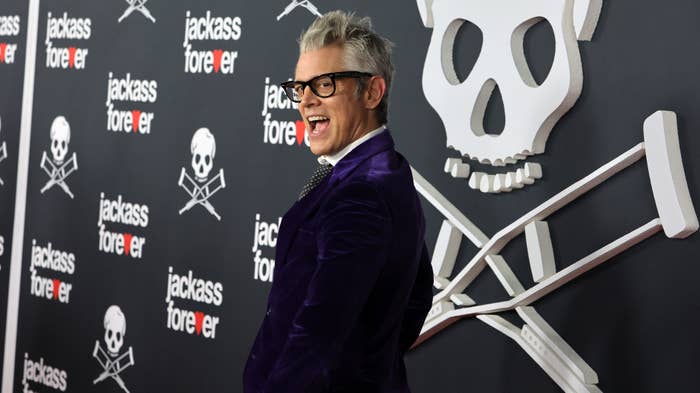 Jackass Forever topped the domestic box office in its opening weekend, perThe Hollywood Reporter. 
The fifth installment in the beloved franchise earned $23.5 million in its opening weekend, slightly eclipsing expectations. However, it was a more than respectable haul for a film that cost $10 million to produce, and endured several pandemic-related delays. 
Another concern surrounding the release of Jackass Forever was audience demographics. Since it has been 12 years since Jackass 3D, there was uncertainty whether the coveted 18- to 34-year-old crowd would come out to see what could be the franchise's final entry. As it turns out, three-quarters of the audience for Forever was under the age of 35, with 67 percent accounting for the aforementioned demo.  
"In a business that doesn't surprise all that often, it's sure nice to know that surprises — good ones — can still happen," Chris Aronson, president of domestic distribution for Paramount, said, perVariety. "I was pretty heartened by the percentage of moviegoers over 35. Who knew?" 
In the days leading up to its release, Jackass Forever was supported by a surprisingly positive Rotten Tomatoes score that once hovered around 90 percent, but has since taken a slight dip to a still impressive 85 percent. 
On the opposite side of the domestic box office spectrum was Moonfall, the latest disaster film directed by Roland Emmerich (Independence Day, The Day After Tomorrow) and starring Halle Berry. It came in second after making just $10.1 million, a disappointing number for a project that cost at least $138 million to make. 
Rounding out the top three is Spider-Man: No Way Home, which grossed $9.6 million and pushed its overall domestic sum to $748.9 million. No Way Home continues to inch closer to the No. 3 all-time spot of $760 million, currently occupied by Avatar.