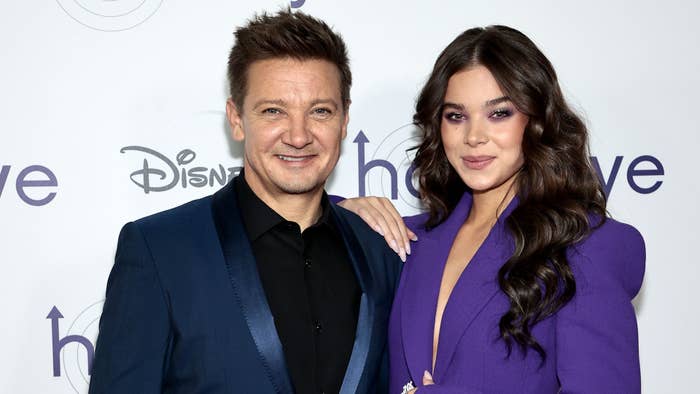 Now that the first season of Marvel's Hawkeye has wrapped, a number of fun, and revealing deleted scenes from the Disney+ series have surfaced.
The show, which follows Jeremy Renner as the titular hero and Hailee Steinfeld as Kate Bishop, offered a closer look at the superhero. His backstory was almost even further fleshed out, as one deleted scene highlighted a flashback of a young Clint Barton and his mother.
Visiting a local fair, the scene shows that Clint had his impeccable aim from a young age. It also sees him question whether it's justifiable to steal from others, so long as they're bad people. It all ends pretty poorly for the two, with his mother taken off by police after he refused to shoot someone.
The other major deleted scene showcases Vincent D'Onofrio's role as Wilson Fisk, better known as Kingpin. D'Onofrio's turn in the Hawkeye finale is his second time portraying the character, following the cancellation of Netflix's Daredevil series. The deleted scene gives fans just a little more of the menacing character, offering up a different introduction that features a young Maya Lopez.
Fans have also been treated to a lengthy deleted scene that shows Kate Bishop's first day at a new job, and it's safe to say she runs into some issues along the way.
Now that Hawkeye has concluded its first season, Marvel is gearing up to drop the Oscar Isaac-starring Moon Knight in the coming months. That'll be followed by She-Hulk, Ms. Marvel, and Secret Invasion sometime later this year.
Check more deleted scenes from Hawkeye above and below.