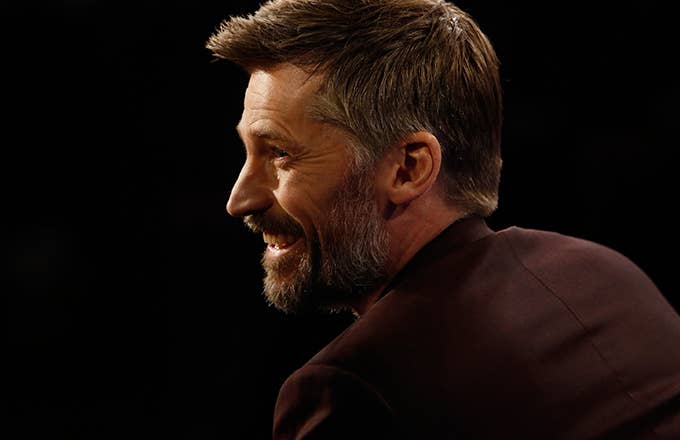 The final season of Game of Thrones was a huge disappointment for many fans, prompting a backlash against those who worked on the series. In fact, there was even a petition launched in hopes of HBO remaking the final six episodes without the involvement of creators David Benioff and D.B. Weiss. Some of the cast have defended the story decisions, while others indicated that they were less than keen. Jaime Lannister actor Nikolaj Coster-Waldau has now added his voice to the conversation, too.
In a Q&A panel at a Game of Thrones convention in Nashville, Coster-Waldau spoke about his thoughts on the "intense" criticism the show has faced. "Every season has been intense in terms of the attention and discussion, but it was extraordinarily intense for a final season," he said, per HuffPost.
"And we have this WhatsApp group, the actors, and I saw some people getting a little upset because some of the stuff is vicious," he continued. "There was that kind of weird feeling of, 'What the hell? We worked so hard.' I'm not asking anyone to feel sorry, by the way. That's not what I'm saying. I'm just saying how it was to get through that whole thing."
From there he expressed his gratitude and appreciation for Benioff and Weiss, who faced the brunt of Season 8's intense backlash. "For anyone to imagine or to think that the two creators of the show are not the most passionate, the greatest, the most invested of all, and to for a second think that they didn't spend the last 10 years thinking about how they were going to end it is kind of silly," he added. The conversation online regarding the direction the final season took was so severe, scorned fans attempted to get Benioff and Weiss as the first results on Google when "bad writers" is searched.
"They really―like everyone on Game of Thrones, every single person and there are thousands―we worked our asses off to make the best show we could for the ending," he remarked.
Coster-Waldau brought up the showrunners later in the Q&A when he was told by a fan how much the show meant to them. "I just wish Dan and David could be here to hear this, to understand that people really love the show, that suddenly they're not the most hated people in the world. I mean, because that's how they might―I know how they feel," he said.