Donald Glover Was Worried "This Is America" Video Could Have Come Off as "Pretentious"
In a new interview with GQ, Donald Glover's go-to director Hiro Murai spoke about the amazing year he's had and what's next for him.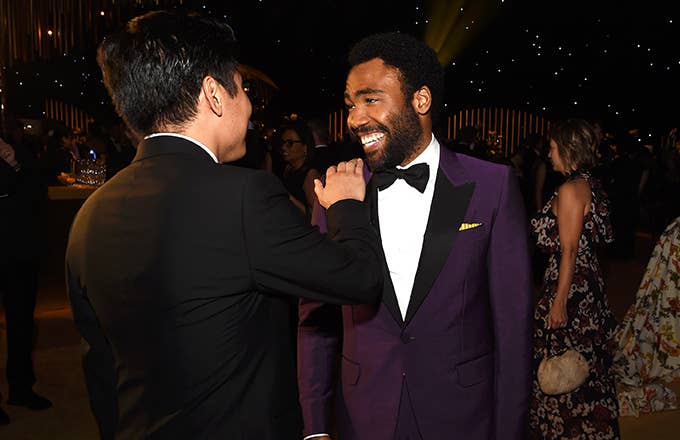 Getty
Image via Getty/Kevin Winter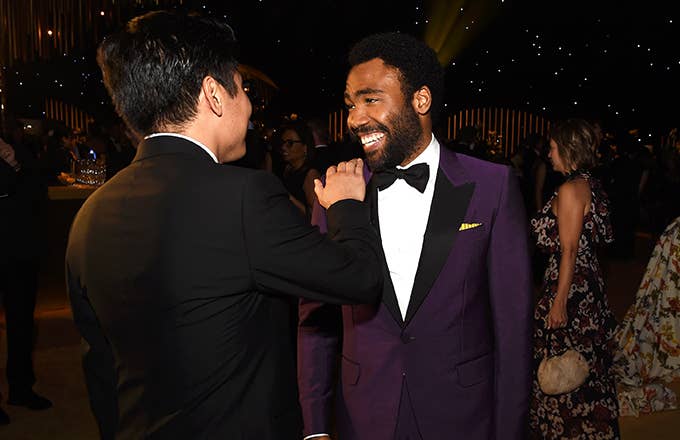 In a new interview with GQ, Donald Glover's go-to director Hiro Murai spoke about the amazing year he's had, his upbringing, how he got into directing, and what's next on the horizon. But the profile also reveals something in particular about his groundbreaking video with Glover for "This Is America," which Glover himself says he worried about prior to its release.
"There was a lot of room for it to be bad," Glover explained to GQ. "Like: really, really bad. Like preachy bad. Over-reaching bad. Pretentious, racist-in-a-different-way bad." The video, which has since been viewed over 436 million times on YouTube, is something he said only worked because of Murai handling the directorial duties.
"You fall into a bad place when you try to preach and be a translator to people," Glover added. "I don't think Hiro believes in translating. He believes the audience has integrity at the end of the day. He believes in a world where we're supposed to make something brand new. And that's where the magic lays."
In the profile, Murai also talks about what it was like meeting Glover for the first time, explaining that they've always felt in sync. "It just felt like we were aiming at the same thing," he said. "Donald was sort of intentionally doing things the wrong way, in a different way, and trying to make stuff that was the opposite of what people were expecting of him." 
Glover wasn't the only person in the new feature to comment on just how great of a director Murai is, with Bill Hader adding that he sought him out for his own show Barry after watching Atlanta. "I watched it before we started our first day of shooting on Barry, just to be inspired," said Hader. The former Saturday Night Live cast member said that "Teddy Perkins," in particular, has inspired him. "It was like the band was playing 'Sergeant Pepper' or something," Hader added. "It was one of the best things I'd ever seen in my life. It was just like, 'Let's aspire to this.'"
It's also worth pointing out that the piece briefly touches upon the duo's new project together, the rumored Guava Island, which is set to star Glover alongside Rihanna. Both of them refused to comment on it, keeping it a mystery and declining to state whether it is or isn't a feature film. The first trailer for the project was shown at the Childish Gambino PHAROS festival in New Zealand over the weekend, but an official release for the trailer has yet to arrive.
Check out the fascinating full feature on GQ here.