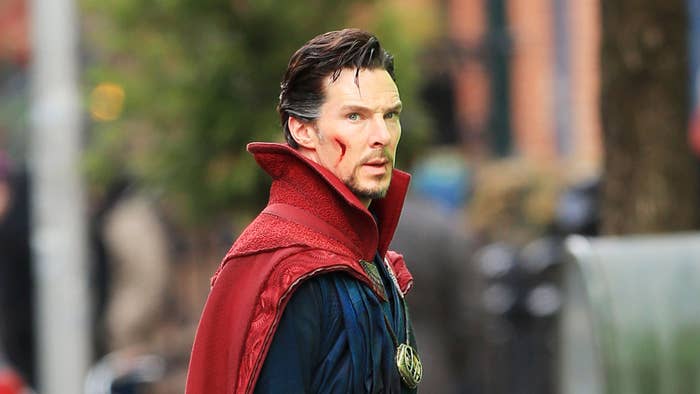 Ahead of the release of Eternals next month, Disney has announced delays for several Marvel cinematic universe films and the next Indiana Jones, Variety​​​​​ reports.
Doctor Strange in the Multiverse of Madness will now hit theaters on May 6, 2022 with a delay of just under two months from its original March release date. Thor: Love and Thunder has moved from May 6 to July 8, while Black Panther: Wakanda Forever has moved from July to November 11.
The next Indiana Jones film was hit with one of the biggest delays, with a shift from July 2022, to June 2023. An untitled live-action Disney film has been removed from the 2023 schedule entirely, and at least two other untitled Marvel projects have faced the same fate. This doesn't mean that the projects have been cancelled, but it does mean there's currently no scheduled release date for them.
The Marvels was also due to arrive late next year, but instead will debut on February 17, 2023. The third Ant-Man film, which is set to feature Lovecraft Country star Jonathan Majors, has been delayed from February 2023, to July 28, 2023. One untitled Marvel project has been moved forward, from November 2023 to March that same year, although it's not clear which of the many MCU films in development it could be.
The announcement of the delays comes not long after Marvel's Shang-Chi and the Legend of the Ten Rings performed well at the box office with a worldwide gross of over $400 million. Sources close to the situation have said that box office returns had no impact on the decision to delay the upcoming MCU slate, and instead it's due to production-based setbacks. When one of these films is hit with a delay, it typically means major reshuffling needs to happen due to the connectivity of the MCU
Disney currently plans to play its remaining 2021 lineup exclusively in theaters for 45 days before they arrive on digital platforms, but it's not clear if Disney plans to do the same for its 2022 lineup.