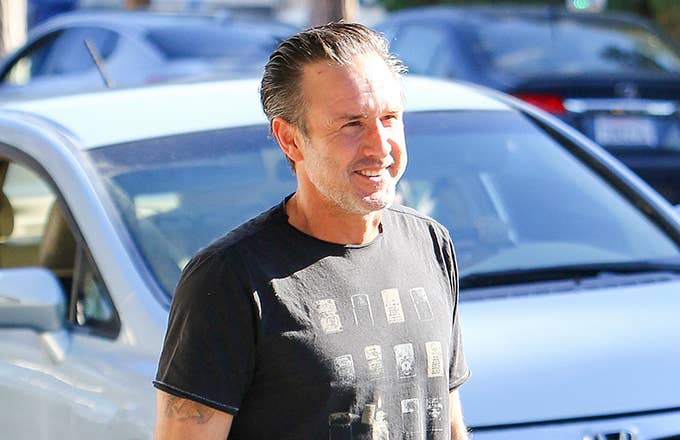 David Arquette might be best known as an actor, but he also considers himself something of a wrestler from time to time. The 47-year-old actor made headlines late 2018 when he ended up soaked in blood during a death match against Nick FN Gage. "Turns out Death Matches aren't my thing," he wrote on Twitter following the fight.
Now TMZ reports Arquette has returned to wrestling, and he's walked away a little less bloody this time around.
Arquette teamed up with former National Wrestling Alliance (NWA) champion Tim Storm for a 2-on-1 "hair match" against Jocephus. TMZ reports that it was a close contest for a while, before Storm and Arquette made the final move. As this was a "hair match," it all ended with Jocephus losing his hair.
Smashing Pumpkins frontman and current NWA president Billy Corgan officiated the "scalping" of Jocephus, laughing from the side of the ring.
Arquette famously starred in the wrestling movie Ready to Rumble back in 2000, the year he became the WCW World Heavyweight Champion. After a rocky return to the ring in November, it seems like he's settled back with his latest, far more successful match.