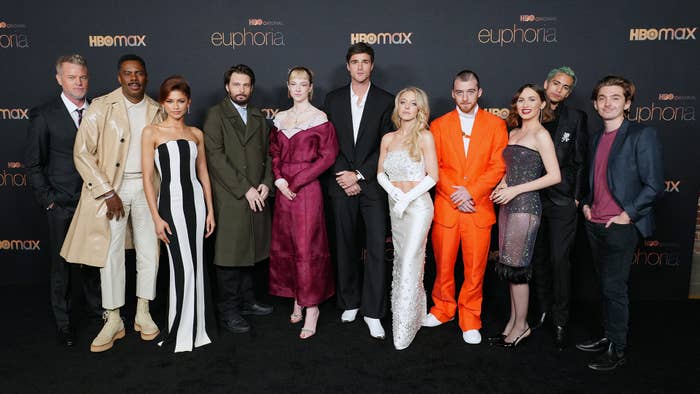 The anti-drug education program D.A.R.E. has criticized HBO's Euphoria, accusing the TV show of "glamorizing" drug use as its second season gets underway.
TMZ reports that D.A.R.E., the Drug Abuse Resistance Education program first launched in the '80s amid the so-called war on drugs, said the series glamorizes substance abuse. Starring Zendaya, Euphoria follows a group of L.A. high school students and often depicts drug addiction problems among other serious issues  that young people face in America.
"Rather than further each parent's desire to keep their children safe from the potentially horrific consequences of drug abuse and other high-risk behavior, HBO's television drama, Euphoria, chooses to misguidedly glorify and erroneously depict high school student drug use, addiction, anonymous sex, violence, and other destructive behaviors as common and widespread in today's world," said a representative for D.A.R.E. The premiere episode of Season 2, for instance, features a character overdosing.
"It is unfortunate that HBO, social media, television program reviewers, and paid advertising have chosen to refer to the show as 'groundbreaking,' rather than recognizing the potential negative consequences on school-age children who today face unparalleled risks and mental health challenges," the D.A.R.E. rep continued. "We would welcome the opportunity for our team, including members of our high school-aged Youth Advocacy Board, to meet with individuals at HBO who are involved with producing Euphoria to present our concerns directly."
D.A.R.E. is distinctively a product of the Ronald Reagan-era, advocating for a zero-tolerance policy on drugs. Despite the popularity of the program in the '80s and '90s, it doesn't have the same hold on the education system it once had.