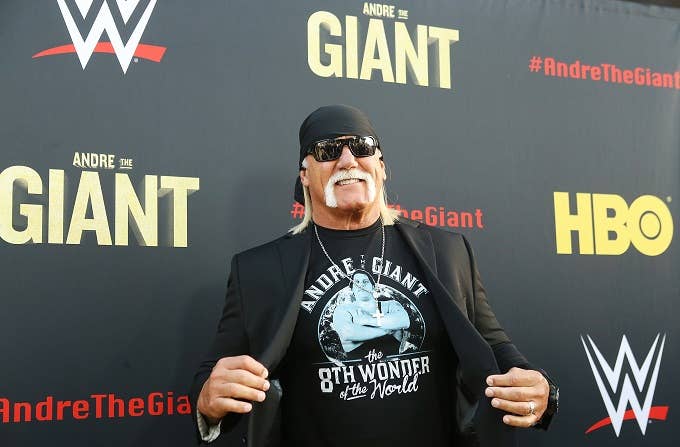 Hulk Hogan is returning to the WWE to honor "Mean" Gene Okerlund. 
The former wrestling star worked with the announcer for years, with Okerlund playing the straight man to Hulk's bug-eyed flexing. 
Okerlund passed away on Wednesday after suffering a fall a few weeks prior. His death led to a series of heartfelt tributes from Hogan, who remembered their unshakeable chemistry. 


"We never rehearsed or did anything scripted from a writer. Gene would ask me, 'Hey big man what do u want to do?' I would always answer 'just follow you brother' and it worked from 1980 - 2017. RIP my brother HH," he wrote.
The WWE agreed, calling Gene a "cornerstone of Hulkamania" in a press release announcing Hulk's return. Hogan will make his return to Raw on Jan. 7 to pay homage.
Hogan has been brought back into the fold after the former wrestler was removed from their roster and the Hall of Fame over his use of racial slurs.
Late last year, the WWE opted to reinstate the wrestler into the Hall, saying that Hogan had offered "numerous public apologies" and deserved a "second chance." The move caught the attention of current wrestling stable the New Day, who said they would not associate with Hulk Hogan even though they respect WWE's decision.
"When someone makes racist and hateful comments about any race or group of people, especially to the degree that Hogan made about our people, we find it difficult to simply forget, regardless of how long ago it was, or the situation in which those comments were made," the group said on Twitter. "But we also do not respond with more feelings of hate. Instead, we just do not associate with the people who convey or have conveyed this negative and hurtful mindset. This instance will be no different."