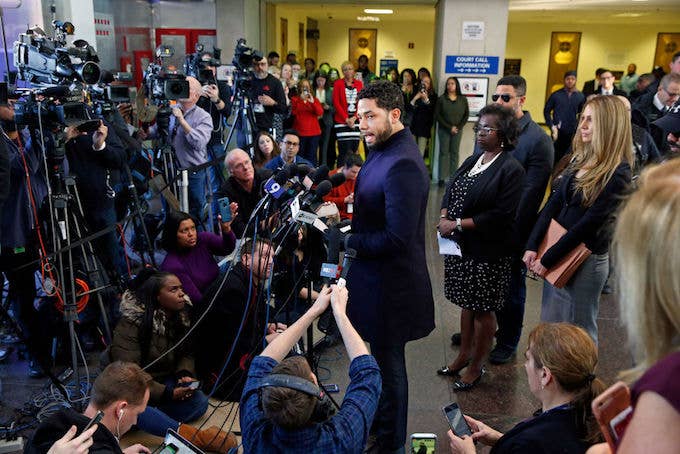 Chicago police have released a trove of documents, case files, and reports surrounding the labyrinthine Jussie Smollett case.
Following a judge's order to make information about the Empire actor's potentially staged assault public, the authorities have uploaded hundreds of pages of records that can be accessed here.
The documents were sealed after charges against Smollett were dropped. Prosecutors opted not to pursue their case against Smollett after alleging that he staged a hate crime with two brothers whom he knew via his TV show. Smollett agreed to perform community service and forfeit his $10,000 bond payment in exchange for the case being dropped.
Smollett has never strayed from his initial story. The actor has maintained that he is innocent throughout the entire process. Further legal jeopardy might be in Smollett's future, however, as he claimed to receive a threatening letter with a mysterious substance prior to the attack. If Smollett is found to have staged the letter, he could recieve federal charges.
The release of the records comes one week after a Cook County judge ordered authorities to make case records public. The sealing of the records was opposed by media outlets, who ultimately won over the judge. 
The police are also required to turn over hours of video footage. However, they need to redact unrelated license plates or the faces of people who were not involved in the case. ABC 7 reports that the videos are expected to be released next week.