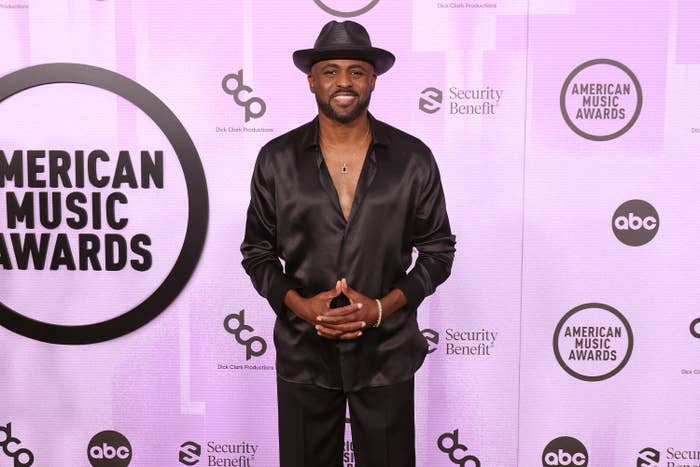 Wayne Brady is finally embracing his most authentic self.
The 51-year-old actor and comedian came out as pansexual last month and is shedding more details on how the revelation changed his dating life.
"It would be hard for me to truly put myself 100 percent into a relationship when there's this nagging doubt that I have not explored that piece of me, or even given voice to having that option. ... It doesn't mean that it's ever going to manifest itself in a relationship with a man, or a relationship with this person," Brady told Entertainment Tonight. "I don't know, but at least being able to voice that, so that, if I go into a relationship, whomever I'm in a relationship with knows me 100 percent."
He continued, "I think that's the piece that was missing, that I couldn't verbalize, 'cause I couldn't lock on to it. I always felt this much dishonest, and if I was being dishonest, then there's no way to truly give yourself 100 percent. Now I feel differently about that 'cause I went, 'Oh, well now you know. So if you were to be involved with me, you know Wayne in totality.' I'm not hiding anything now, so now I can approach you in a way that I never have."
However, the Whose Line Is It Anyway? alum says he's not ready to get into a relationship anytime soon. "The best thing that I could do for myself right now and to do for someone else is not be in a relationship, is to just breathe. There are things that I want to do. … I just want to work right now. I want to continue to go to therapy, so that when I am ready to either pursue or be pursued, whomever that may be, my aim is to be my best self."
Brady also believes that his coming out will allow him to be a more "truthful ally" for others in the community. "I have so many of my family and friends who are gay, who are lesbian, my nieces who are trans, they walk outside every day, and they live their real truth unadulterated, walking in nothing but the armor of love and themselves. Those are the brave ones. So when I look at them and I go 'Man, if by me just speaking my truth... that can help in any way, shape or form, then I'm mad I didn't do it earlier."
Wayne Brady currently hosts Let's Make a Deal on CBS and is set to star as the Wizard in the Broadway-bound revival of the musical The Wiz. He will also be the subject of a currently untitled reality series on Hulu that is set to give viewers an inside look into the lives of his blended family, including his 20-year-old daughter Maile Brady and ex-wife and business partner Mandie Taketa.