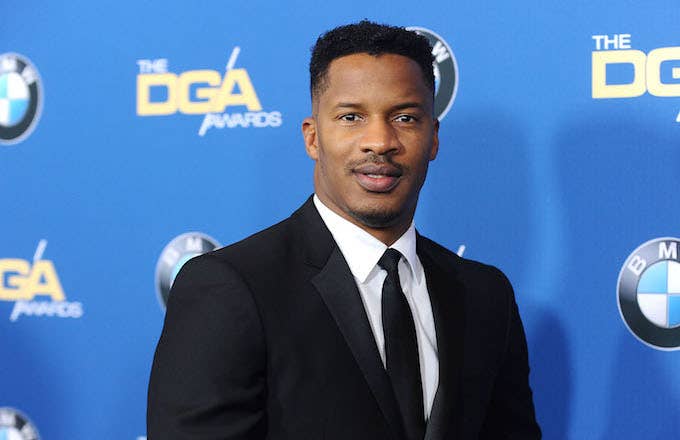 Filmmaker Nate Parker, the man behind TheBirth of a Nation, is taking a shot at a new shortform digital series titled Baselines, according to The Hollywood Reporter. This project would be Parker's first since his directorial debut hit theaters in 2016.
Baselines will tell the story of a Los Angeles family trying to make their son's basketball dreams a reality while combating the struggles of inner-city life.
Prior to the release of Birth of a Nation, news of Parker's college rape case resurfaced, turning viewers away from watching the film that captures the story of Nat Turner. The rape trial was from his time as a student at Penn State University. At 19, Parker was accused, along with his Birth of a Nation collaborator Jean Celestin, of sexually assaulting a female student. The media began reporting on the director's alleged crime and the suicide of his accuser in 2012. Parker, now 38, and Celestin, were acquitted and continue to maintain their innocence.
Birth of a Nation was expected to do well after a glowing reception at Sundance Film Festival and praise from people like Oprah. The film centers on the story of Nat Turner, a Baptist preacher who led a slave rebellion in 1831. After Parker's college case resurfaced, the film disappointed at the box office, raking in only $15.8 million after Fox Searchlight purchased the movie for $17.5 million.
Filming for Baselines is scheduled to start February 16 and last for only a week. The new series will contain 10 short episodes that are each somewhere between six to eight minutes long. The breakdown obtained by THR calls it a "raw beautiful story about family, passion and betrayal," comparing it to projects like Queen Sugar and American Honey. The eventual goal of producing these episodes is a full series pick up.