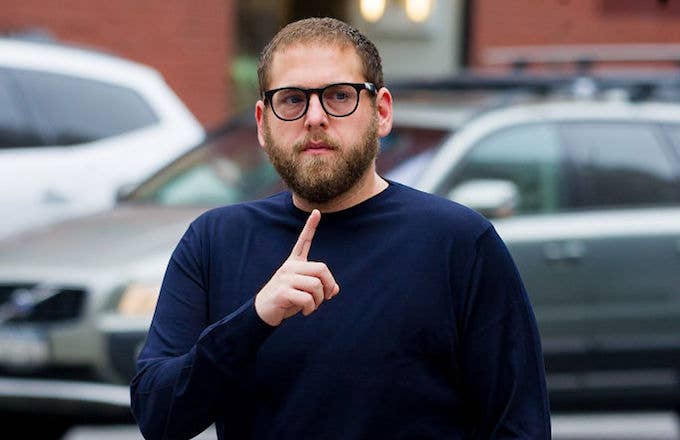 As Deadline points out, Jonah first hosted SNL10 years ago following the explosive success of Superbad. He returned in 2012 to host after starring in 21 Jump Street with Channing Tatum. His last appearance was back in 2016, the year he played a reckless arms dealer in War Dogs.
Over the weekend, SNL returned with a skit about Trump's meeting with Kanye and Bill Cosby's time in prison. As a Ye fan, it's unlikely Hill will to partake in any future skits about the rapper, but he could bring back his Adam Grossman character, where he pretends to be a 6-year-old insult comedian.
With this performance, Hill is one show away from joining the prestigious SNL Five-Timers club, which includes Tom Hanks, Christopher Walken, Drew Barrymore, Dwayne Johnson, and more. Hill's SNL episode airs Nov. 3.