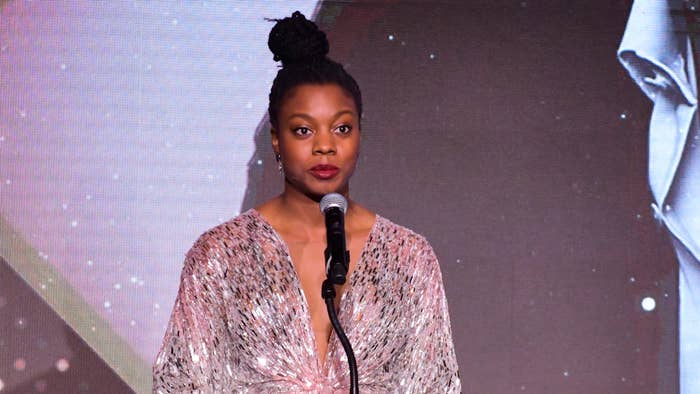 Nia DaCosta, who's directing the supernatural slasher film Candyman, has landed her next job.
Deadlinereports that the filmmaker will direct the upcoming Captain Marvel sequel. The first Captain Marvel film, which was released back in 2019, was directed by Anne Bowden and Ryan Fleck. Brie Larson will reprise her role as the titular superhero, aka Carol Danvers, and the script will be penned by WandaVision staff writer Megan McDonnell.
Captain Marvel 2 is slated to hit theaters on July 8, 2022. Plot details have yet to be released; however, it's reported the film will set the stage for next Avengers movie.
DaCosta made her directorial debut with the 2018 thriller Little Woods, starring Tessa Thompson of the Thor franchise. She has also directed two episodes of Netflix's Top Boy before her involvement with Candyman was announced.
Jordan Peele, who is producing the horror reboot, explained why he chose DaCosta to helm the film during an interview with Empire.
"I was working on Us when this would have happened," Peele said. "But quite honestly, Nia is better to shoot this than I am. I'm way too obsessed with the original tales in my head. I probably wouldn't be any good. But Nia has a steady manner about her which you don't see a lot in the horror space. She's refined, elegant, every shot is beautiful. It's a beautiful, beautiful movie. I'm so glad I didn't mess it up."
Peele is co-producing Candyman with Ian Cooper and Win Rosenfeld. Peele, Rosenfeld, and DaCosta co-wrote the script for the film, which was originally scheduled to drop on June 12, 2020. Its release was pushed back to Oct. 16 due to the COVID-19 pandemic.