Candyman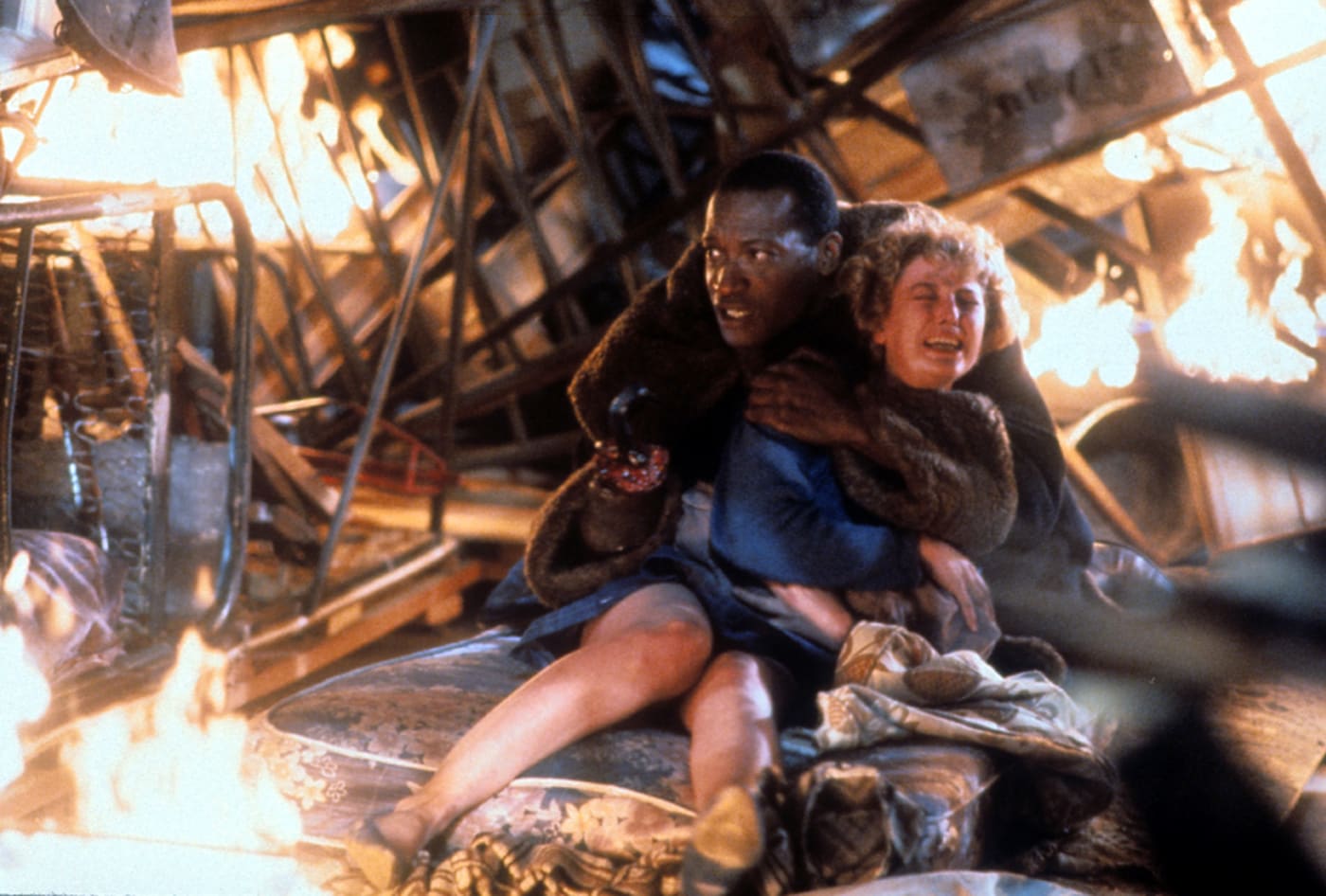 Candyman is the next installment of the big screen reboots of Clive Barker's dark horror tales, the mastermind behind the Hellraiser series. Based off of Barker's short story "The Forbidden" Candyman is a supernatural slasher film that'll hit theaters August 27, 2021 after its initial release was delayed due to Covid-19. This film, billed as a direct sequel to the 1992 version, will be the 4th movie in the series and will come nearly 30 years after the first film. Directed by Nia DaCosta and written by new-age horror magnate Jordan Peele, Candyman will bring back the infamous supernatural urban legend in a new light. 
Candyman brought the horror behind word of mouth stories to life, twisting urban legends into a dark visual that left fans terrified. Set in the housing projects of Chicago, the story follows a murderous spirit with a hook for a hand who can only be summoned when his name is repeated 5 times while looking into a mirror. The 2021 sequel will begin following the gentrification of the projects when a local artist, Anthony McCoy, takes an interest in the macabre story behind the Candyman, seeking fresh inspiration for his own art.
The original 1992 film of the same name was directed by Bernard Rose and starred Virginia Madsen, Xander Berkely and Tony Todd. It was one of the first in a new age of folklore horror. The new film will star Yahya Abdul-Mateen II as McCoy, alongside Teyonah Parris, Nathan Stewart-Jarrett and Coleman Domingo. We're excited to see what modern twist DaCosta and Peele have planned for us. 
You can check out the trailer here.