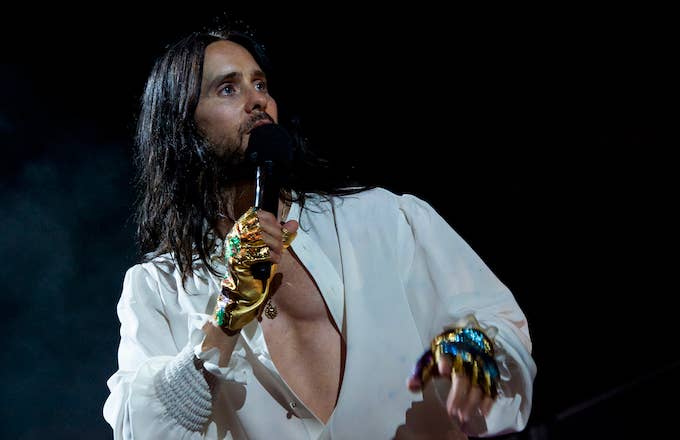 Jared Leto, who portrayed the DC villain Joker in Suicide Squad, was reportedly "alienated and upset" after Todd Phillips' Joker was greenlit, according to The Hollywood Reporter.
The film of course cast Joaquin Phoenix for the role and went on to garner an impressive $96 million at the domestic box office during its opening weekend.
The tidbit about Leto not being happy with the movie was tucked inside of a larger piece about Martin Scorsese's involvement in the newly released Joker movie. Scorsese's name was attached to the project when the movie was first announced. At the time, it was reported that he was set to act as a producer on the origin story film. Citing a source, THR went on to say that Scorsese was interested in directing the project though the filmmaker's rep denied the claims. The rep said that Scorsese "had no intention to direct Joker" and was only "considered producing."
Scorsese, who's producer credit on Joker didn't come to fruition, began to focus on Irishman. Interestingly, Robert De Niro stars in both Joker and Irishman.THR also points out that multiple film critics have noted that Joker draws inspiration from two Scorsese films, Taxi Driver and The King of Comedy.
Speaking of Leto and the role of Joker, the actor and musician previously toldVariety that he'd be down to reprise the role. "I would definitely play the Joker again," Leto said earlier this year. "It all depends on the script and the circumstances as it always does."