After plenty of down time, Lindsay Lohan is back in the spotlight. Last week she took to Snapchat, Twitter, and Instagram to call out her cheating fiancé and suggest she was pregnant, which was confirmed by her father but later refuted by Hofit Golan, a close friend of Lohan's. Lohan and her fiancé have reportedly split, but now Lohan's sobriety is in question after she was photographed drinking and smoking. Her father, however, claims that Lohan is still sober. 
Lohan was recently photographed drinking and smoking aboard a yacht in Italy, but her father Michael maintains that the infamous child star has not relapsed. "I know she's sober. I spoke to her and I know she's sober. She's been sober for two years," Michael told Page Six TV Friday,​.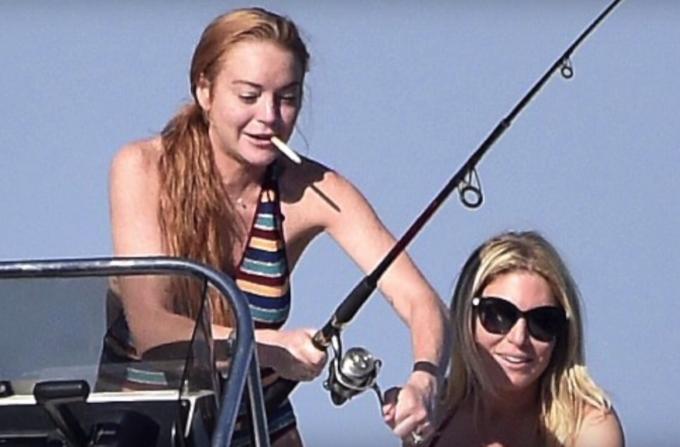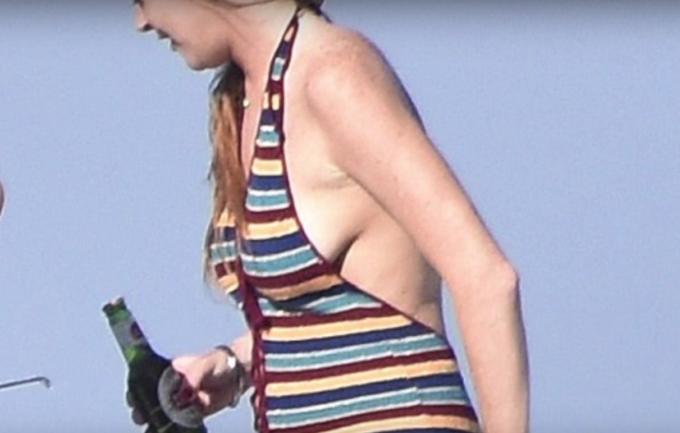 At this point in the beleaguered star's career, Michael said he's used to the media's attempts to drag Lohan through the mud. He continued: 
People are opportunist. She could be cleaning or picking up a beer can and some opportunist could photograph her and sell the photos. It's happened to me before. They even used Splenda. If Lindsay's cleaning the house and picking up bottles of wine, someone would take a photo and sell it. Just because you see a bottle in her hand doesn't mean she's drinking
While Lohan's father also previously claimed that the actress was indeed pregnant, the rumor was later shut down by Hofit Golan, reportedly a close friend of Lohan's, in an interview in Us Weekly.