Kylie Jenner, wig inventor? When was the last time you or anyone you know invented something? According to King Kylie, endless provider of innovations, the process of starting (and stopping) trends is as easy as publicly proclaiming them yours.
"I started wigs, and now everyone is wearing wigs," Jenner stated in a new interview with Marie Claire. "Kim [Kardashian] just used my wig guy last night." But how does the process of "starting" wigs begin, exactly? "I just do whatever I want to do," the avid Marilyn Manson listener explained, "and people will follow." Naturally, as this is a totally reasonable and not-at-all controversial thing to say, Twitter frequenters responded in kind:
Kylie Jenner also addressed her inimitable Instagram habits, including her thoughts on "sexy photos" and alleged weirdness. "When I post sexy photos, I always regret it," Jenner says. "Like, Oh my god, everyone is seeing my body. I get really weird about it." Started wigs though? Started wigs?
At any rate, King Kylie is set to earn that nickname in the years of Kardashian domination ahead. Kim Kardashian, who apparently steals Kylie's innovative wigs fairly often, confirmed the throne inheritance back in September during a livestream session on her empire-proving app. "I mean, honey, let's be real," Kim said. "You've got to put in a few more years before you actually dethrone me, but I give my baton to you. If I would want anyone to follow in my footsteps, anyone to borrow my clothes, anyone to share my glam team it is Kylie...King Kylie."
If nothing else, we should all be able to agree that Kylie def turned everyone on to the Marilyn Manson discography: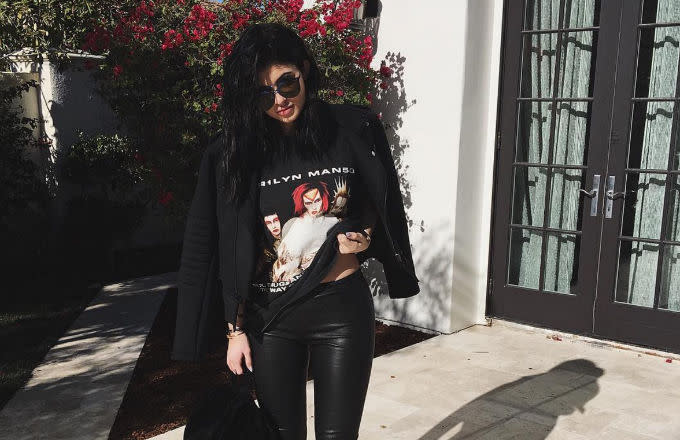 BRB. Blasting Portrait of an American Family.