While most of Rap Twitter is trying to figure out when that Drake and Future mixtape is coming out, there's another Drake-related Twitter fiasco going down involving comic book artists and writer Todd McFarlane, and it's pretty crazy.
For those who aren't versed in the world of comic books, McFarlane is a legend. He intially gained fame in the early '90s with his work on Marvel's Spider-Man series, helping bring the villain Venom to the masses. He also helped formed Image Comics in 1992, helping bring forth his Spawn series (which got turned into a movie and an HBO show) to readers the world over. He's been less active since the late '90s, starting a number of ventures via Todd McFarlane Entertainment, but his g in comic books is certainly certified.
As Comic Book Resources reports, a hacker has gained access to McFarlane's Twitter account, posting a number of Drake lyrics to that timeline, as well as some 50 Cent and their thoughts on the "2Pac is alive" conspiracy.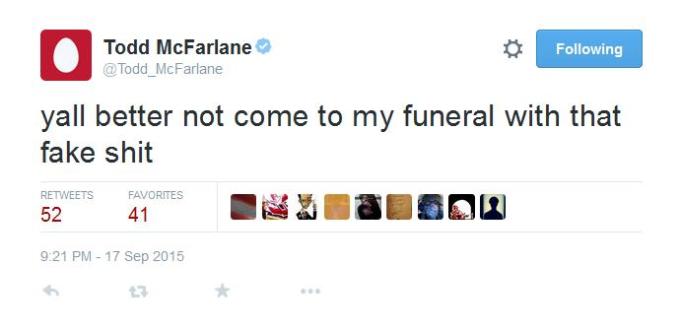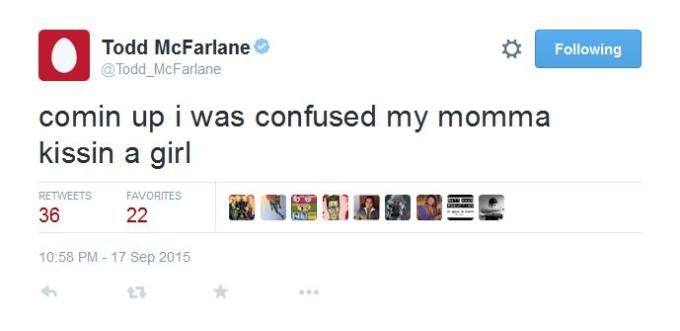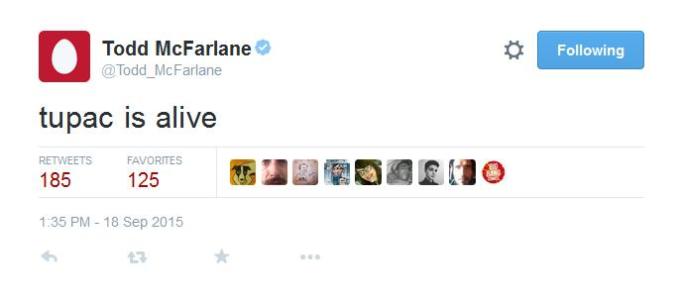 Oddly enough, McFarlane hasn't been able to get his account back, but that doesn't mean he hasn't seen the tweets. He took to his Facebook to post the following video about the hack. It includes McFarlane rocking a t-shirt with a picture of Drake taped to it, as well as some referencing to also starting from the bottom. He ends the clip with some words directly aimed at the hacker, who he's gunning for.
I've Been Hacked....

DEAR HACKER,If you wanted something from me (other than my TWITTER account)... you could have just asked. You know, by sending me an email or even Tweeting at me (you know my password)! I do have some pretty cool stuff I could've traded (like the beloved YOGA CATS calendar).But... I WILL FIND YOU (in between my deadlines) because hacking is ILLEGAL... and just not a very nice thing to do.Sincerely, TODD

Posted by Todd McFarlane on Friday, September 18, 2015
We'll see how long it takes for McFarlane to actually get his account back.
[via CBR]