Before they had even dropped, people were complaining that the new iPhone 6 Plus screen was going to be too big. But, luckily their prayers have now been answered–thanks to Japan.
The 'Yubi Nobiiru' is essentially a stylus, but it's not any ordinary stylus like the one you may have used for your Nintendo DS back in the day–the Japanese company have created a flesh-coloured and thumb-shaped stylus that weighs in at 11 grams.
Costing a reasonable ¥1,480 (£8.31), the peripheral works with all large-screened smartphones, although it remains to be seen just how good the accessory actually "works".
A typically Japanese advert accompanies the product.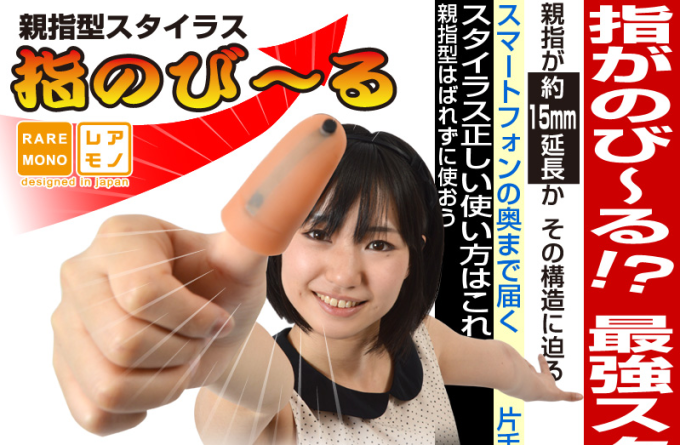 Still not sold? Watch the video below.
[via The Telegraph]