Stephen Hero Is Speaking for New Brunswick's Working Class
New Brunswick rapper Stephen Hero has just released his EP 'Gold Collection.' He talked to Complex Canada about the EP and the daily lives of Saint Johners.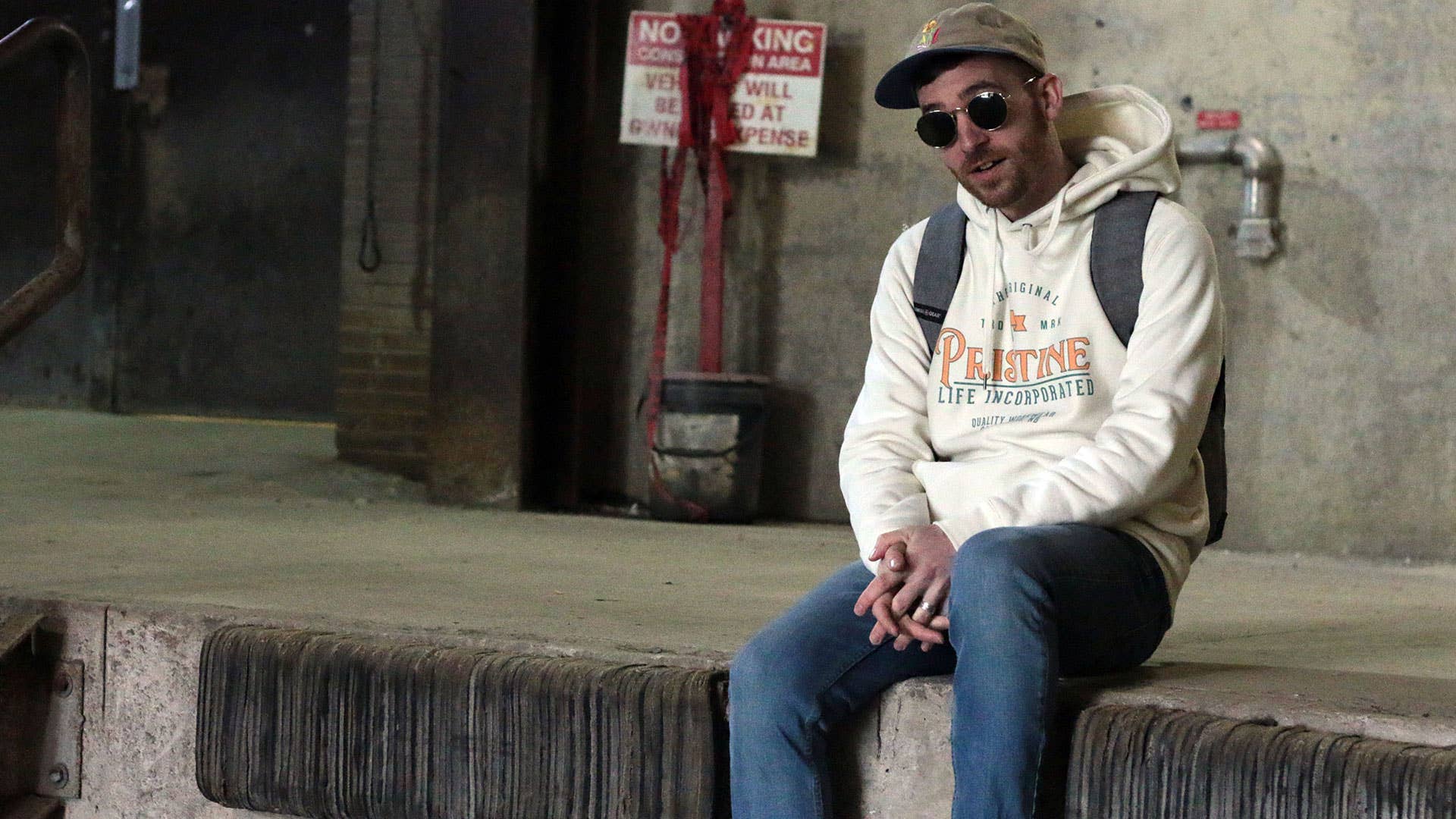 Publicist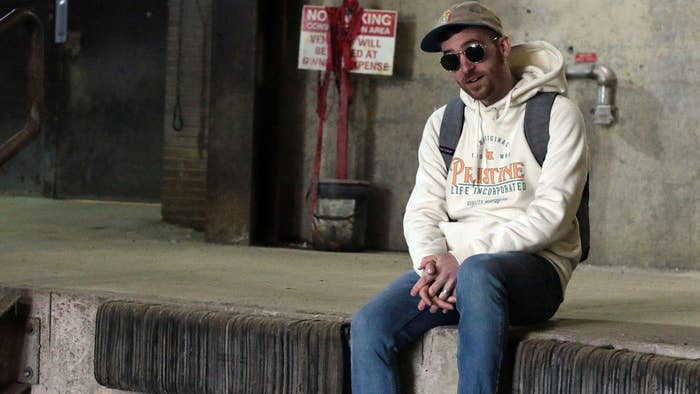 Stephen Hero isn't quite excavating artifacts on his new EP Gold Collection, but these nostalgia-waxing tracks are the next best thing. For lead single "40 Ft Limo," he sampled a vintage transit jingle ubiquitous throughout the rapper and nascent producer's childhood in Saint John, New Brunswick. For that single's artwork, he chose a sepia photo of the uptown Saint John city buses promoted in that jingle (the lyrics of which attempted to brand the transit as lengthy limos, which would almost be comical if it wasn't so oblivious). The EP's cover, meanwhile, has vertical creases that will be familiar to anyone old enough to remember taking the folded labels out of their favourite cassette tape cases. The black and white photo itself clearly captures the smog belching stacks of a pulp and paper mill owned by the Irving family, New Brunswick's infamous business barons.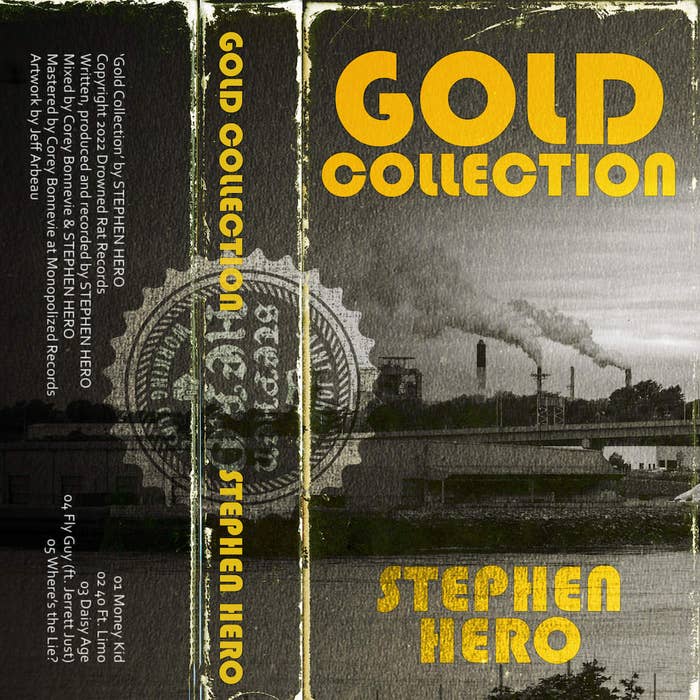 Hero's mining of local history is timely. After all, the provincial government controversially revoked funds to relocate the New Brunswick Museum recently. Despite its renown as Canada's oldest continuing museum (open since 1842), the local institution has contended with enough roof leaks at its current uptown and north end Saint John locations to force staff to not only pack up a 400,000-item collection that includes "painstakingly preserved bats, butterflies and iridescent beetles," according to a recent CBC story. On top of mothballing such time-honoured rarities, those employees, and the community at large, have been left to wonder about the NB Museum's overall future. 
"More condos and more tourism is not a way to help the city of Saint John—as always social programs should be the main focus, while also allowing for development."
Such slights to Saint John's historical preservation haven't deterred the city's most prodigious MC. Instead, Hero crystallizes Port City hallmarks in his choice of artwork for "40 Ft Limo," such as weathered yet sturdy brick facades and the veil of fog draped by the Bay of Fundy. He tells Complex Canada the artwork's emphasis on the transit system is suitable for a Stephen Hero release because "It's a focus on the daily lives of Saint Johners over time. We are constantly told the history of colonial capitalists, when their history is just a history of violence. But the history of the community itself is that of a bunch of working class people working hard to make things, support their families, and make art." And that truer history is harder to uncover, says Hero, because "the greediest people are the ones who end up controlling the narrative."   

In Hero's retelling, the everyday grit of Saint John chafes against the way New Brunswick's largest city is "presented to the world in this sanitized way to cajole tourists" passing through on cruise ships that local elites are too quick to cater to. By snugly embracing the local rough and tumble, he hopes to evoke one of his favourite authors, James Joyce, who once declared the universal could be found in well articulated particulars. It's a sentiment Stephen Hero—who took his stage moniker from Joyce's autobiographical novel—thinks about often "because the regionalism in hip-hop is so important. And I think I've developed a style that's very regional, and that hasn't existed before. It's for Saint John, but it's for any town considered 'nowhere.'" 
Aside from the throwback artwork, "40 Ft Limo" is furthered by Hero's first-verse lyrics about commuting three hours a day on the city's shoddy transit system as a young post office employee, as the song's percussion rattles like a pothole riddled bus ride. In those days, Hero would all but wear his walkman out listening to his favourite cassettes on the bus trip to work. Now, all these years later, the rapper is sampling cassettes for this EP, his first-ever entirely self-produced project. Listeners, meanwhile, will long to hit "rewind" and hear the tape squeal after not only the imagery abounding first "40 Ft Limo" verse, but also the subsequent lines about becoming successful and leaving such arduous minimum wage commutes behind. The twist: a judgmental tone from the song's narrator who becomes a "hater" of the former bus-hopping protagonist that turned his back on his community. He hopes the lyrics lay bare how "capitalism keeps working people in this position where all they can do is aspire to leave their communities. This idea of some people being able to escape poverty somehow justifying poverty itself is horseshit. It makes way more sense for everyone to just be able to live comfortably."

Hero adds that the rest of the EP also explores "that struggle between trying to be a success and working hard to achieve your goals, but also realizing that that hustle can destroy you and separate you from your community. Community is everything."
But that community spirit is lacking not only in newly successful locals who up and leave, but also in many small town leaders. Saint John's case will be familiar to many lop-sidedly budgeted cities, in Hero's view.
"I'm exhausted by this whole conversation around revitalization of the city because it's always done in a frustrating way. More condos and more tourism is not a way to help the city of Saint John—as always social programs should be the main focus, while also allowing for development," he says of the city's specific inequalities that of course ring universal. He adds that, when it comes to like-minded Saint Johners working at the museum, their facilities should "if anything… be expanded. There's no reason not to develop the waterfront, but how stupid is it to just chuck the museum while we do it?"

"My concern as always is with the working people of Saint John who actually make up the city, that's me and my family but also a bunch of other interesting people from diverse backgrounds," says Hero, adding those locals "continue to get shoved to the side to make room for cruise ships. This province is not just Irving and their employees," he says, before going on to imply that local elected officials seem to operate as if they are on that New Brunswick juggernaut corporation's payroll.  
Rather than buying into the ad campaigns that his city should strive to accommodate rich visitors who literally cruise in and out, Stephen Hero is instead "interested in putting on for this community in an authentic way, speaking from my experience of struggling here."