Pusha-T Reacts to Being Named Alongside Jay-Z and Jeezy Over Coke Raps Prowess, Teases Big Collab for Next Album
LowKey, host of Apple Music 1's throwback show, took to Twitter on Tuesday to compare Pusha-T's cocaine raps to Jay-Z and Jeezy. Here's how Push reacted.
Getty
Photo by Stephane Cardinale - Corbis/Corbis via Getty Images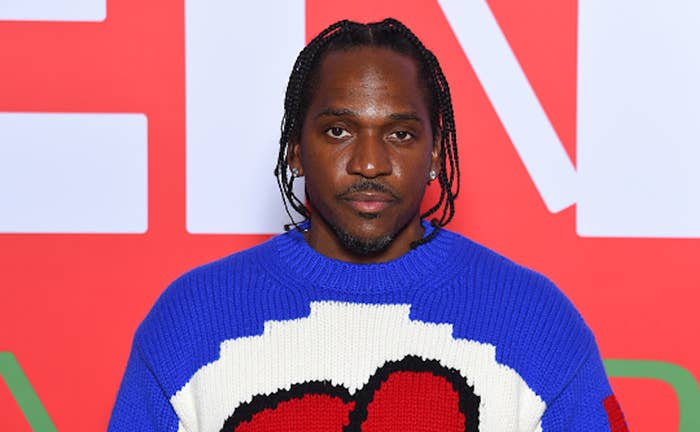 Fresh off the release of Pusha-T's new single "Diet Coke," LowKey, host of Apple Music 1's Hip-Hop/R&B Throwback show, took to Twitter on Tuesday to compare the G.O.O.D. Music rapper's cocaine raps to those from Jay-Z and Jeezy. 
"Jay's coke raps are less blatant but still potent," LowKey wrote. "Pusha's coke raps make you think you're in the kitchen with HIM. Jeezy's coke raps make you think you're copping with AND for him. IMO."
It didn't take long before King Push responded, writing, "Great company and discographies to be associated with," before hinting that his new album features a collaboration with one of the aforementioned rappers.
"You do know on the new album I have a record with…nvm," Pusha teased.
While Pusha didn't fully reveal the guest feature in question, him responding to a tweet about Jay-Z and Jeezy suggests it's likely with one of the rappers.
In an interview with Complex from last month, Pusha-T's manager Steven Victor teased that the rapper's "album is coming sooner than you think," with Pusha declaring "the album of the motherfucking year is coming."
Pusha added, "This era of Push is probably the most relaxed and competitive. I take the game so lightly, because now I know I'm so different. I know nobody is touching me on the street rap tip. It's just not happening. I just want them to understand my foundation, and when it comes to my foundation, ain't nobody fucking with me on that."
Watch the music video for Pusha's new track "Diet Coke" below, and stream the song now on all major platforms.