Kid Cudi Shares New Album and Visual Companion 'Entergalactic'
Kid Cudi's new album, as well as the Netflix event of the same name, launched on Friday. The project features Ty Dolla Sign, 2 Chainz, and more.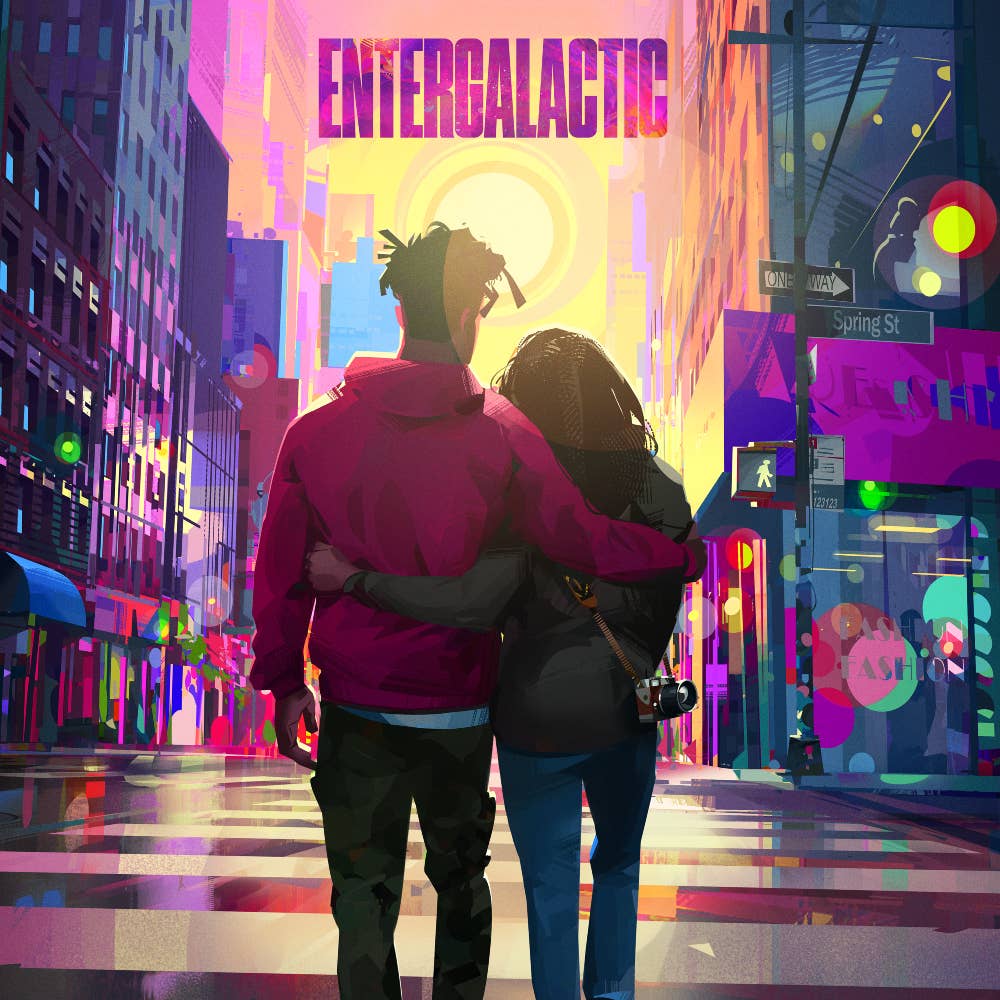 Publicist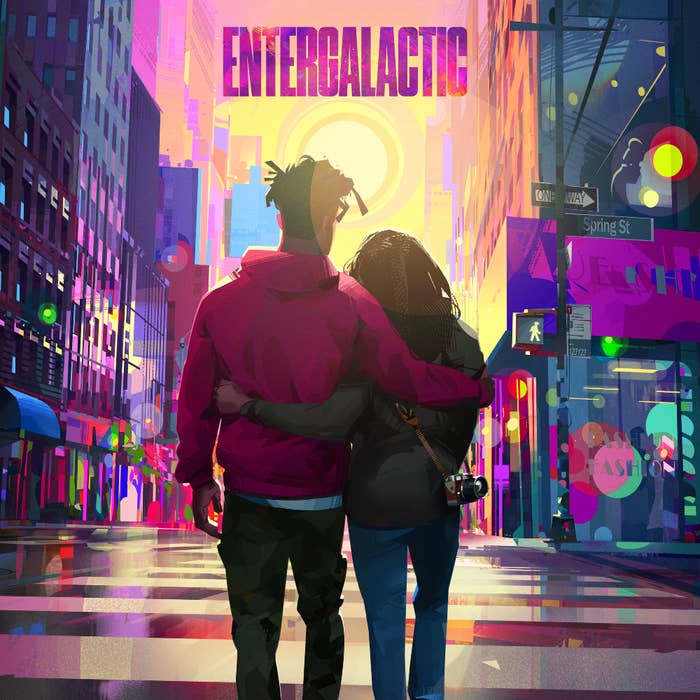 Entergalactic has landed.
On Friday, Kid Cudi shared his new album and visual companion, giving fans exactly the sort of cross-platform experience he has long desired to create.
"Entergalactic is everything I've always wanted to do, create a long-form visual companion to an album," Cudi said when unveiling the Ty Dolla Sign collab "Willing to Trust" last week. "It all started with the music which helped bring this storyline and these characters to life. Entergalactic is unlike anything I've ever done, certainly my most ambitious project to date; I can't wait for you to finally experience it." 
The album spans 14 tracks (and bonus cut "Burrow") and features another Ty collab—"Can't Shake Her"—as well as appearances by 2 Chainz, Don Toliver, Steve Aoki, and Dot da Genius. Hear it below via Spotify and/or listen via your preferred streaming provider. For Entergalactic on Netflix, hit this link. Leading the voice cast are Cudi and Jessica Williams.
Also on Friday, an Entergalactic and Staple collab collection launched via Netflix Shop, complete with disposable cameras and skate decks.
Fans, meanwhile, can take solace in knowing Cudi has a plethora of previously announced follow-up projects on the horizon. Just this month, for example, the X actor informed fans he's started work on a book.
"Its comin together really well," Cudi said on Twitter. "Tellin my story in my own words is scary, but I feel like it needs to be told."