Kendrick Lamar Collaborators Look Back on Emotional 'To Pimp a Butterfly' Sessions: 'I've Never Seen Him Like That'
In a new podcast, Kendrick also joins in on the reflection, including a breakdown on whether he had any hesitations about being vulnerable on the album.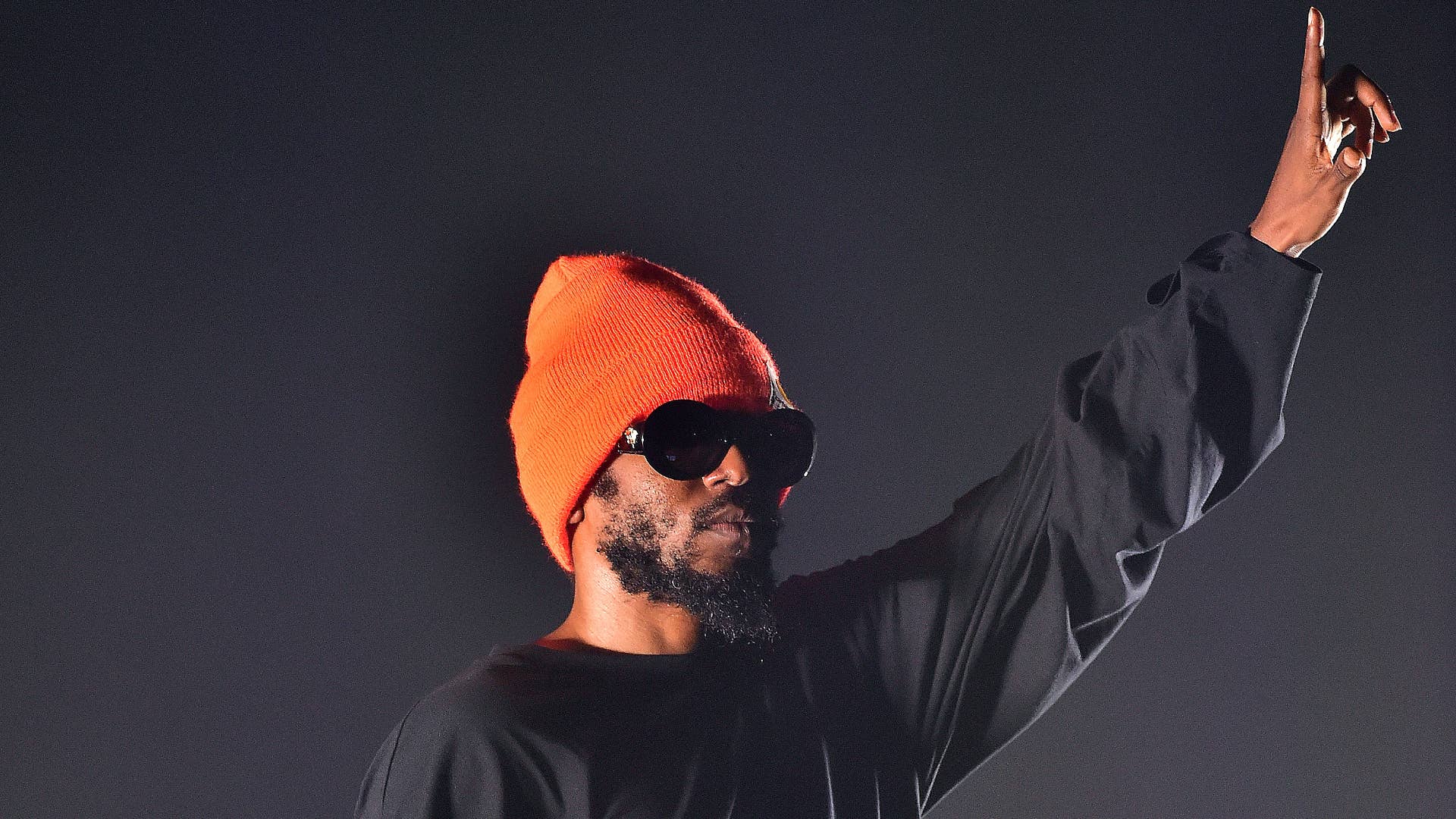 Getty
Image via Getty/Prince Williams/Wireimage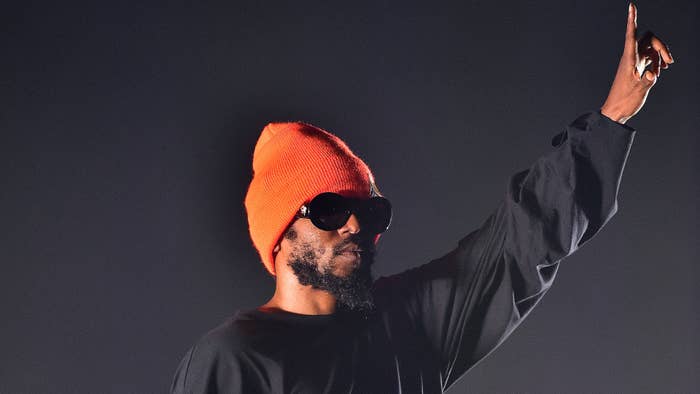 Super Bowl LVI Halftime Show performer Kendrick Lamar's 2015 album To Pimp a Butterfly is the subject of the latest chapter of Higher Ground and Spotify's The Big Hit Showpodcast, hosted by Alex Pappademas. And in the first episode, fans get a chance to hear from Kendrick himself, as well as from collaborators including Sounwave.
An early highlight from the 50-minute episode is the focus on TPAB track "u," a Sounwave-assisted cut that—sequencing wise—falls between "These Walls" and "Alright." Speaking on how the song came together, Top Dawg Entertainment president Terrence "Punch" Henderson, who's also featured throughout the episode, revealed that Kendrick turned off all the lights in his recording space and "got all of those emotions out."
Sounwave echoed this recollection, noting "you just knew something was different" when Kendrick entered the booth at that particular moment.
"Going back to that, like, I'm about to tear up, like, that was deep," Sounwave said around the 27:34 mark in the episode. "I've never seen him like that. I've seen him experiment on trying to get different things out, but to actually pull that emotion out, it's kind of like in my head, I felt him bombarding himself with every hard thought that's hitting him at that moment, just to get that feeling."
Speaking more generally later into the episode about whether he was personally concerned or otherwise trepidatious about being "vulnerable" on TPAB, Kendrick affirmed he was not, while also echoing previous comments he's made regarding "sophomore jinx" worries.
"Well, you know what's funny, man, after my first album good kid, m.A.A.d city was, like, a super commercial success…I knew I wouldn't be able to give that experience again. You know, in hip-hop we have this thing, the sophomore jinx. So I took it upon myself, I need to do something that inspires me, you know, and talk about what's right now, what's present for me," Kendrick said around the 46:36 mark. "So, as funny as it may sound, I've had a hard time expressing that vulnerability, you know, coming up in person with people. But I found a way to express it through music. That was my way of communicating."
The 13-time Grammy winner and Oscar nominee continued, saying tapping into the vulnerability of TPAB "wasn't an issue" because he knew fans would understand. He also pointed to a South Africa trip as having been influential on the work, as well as on him as an individual.
"I knew these things were true to me, and I knew it would be true to the listener," he said. "And whatever accolades and success came behind it, that was secondary. But I made sure I wanted to express myself in a way that was present. Because I feel like if I tried to remake my first album again, nobody would've felt it 'cause I wasn't even in that head space to do that, so having that visit to South Africa, it really…not only catapulted that album, but my experience as a human."
Elsewhere in the just-released Big Hit Show episode, Dave Free reflected on efforts to make Prince a part of TPAB, while Flying Lotus spoke on the album's early stages having kicked off surrounding Kendrick's opening run as part of the artist formerly known as Kanye West's Yeezus Tour in 2013.
On the topic of Prince, Free—who in 2020 co-founded pgLang with Kendrick—revealed the late "Purple Rain" artist once told him to never "touch his ping-pong paddle" and also spoke on what the team learned from him. "He don't care. He doing him," Free explained. "That's what we learned the most—do you. Do you. Do it with poise, do it with respect, do it with intention, do it with purpose. But do you."
Listen to the full episode, which also sees Sounwave pointing out that there were three different versions of "King Kunta," below. The follow-up to this week's "Hello Kendrick" will premiere next week.