Karen Civil Answers Joyner Lucas' Claim That She Stole $60K From Him Early in His Career
Lucas made the allegations in a series of tweets. Civil has since responded to the claims in a statement, saying, "Nothing was stolen or taken from you."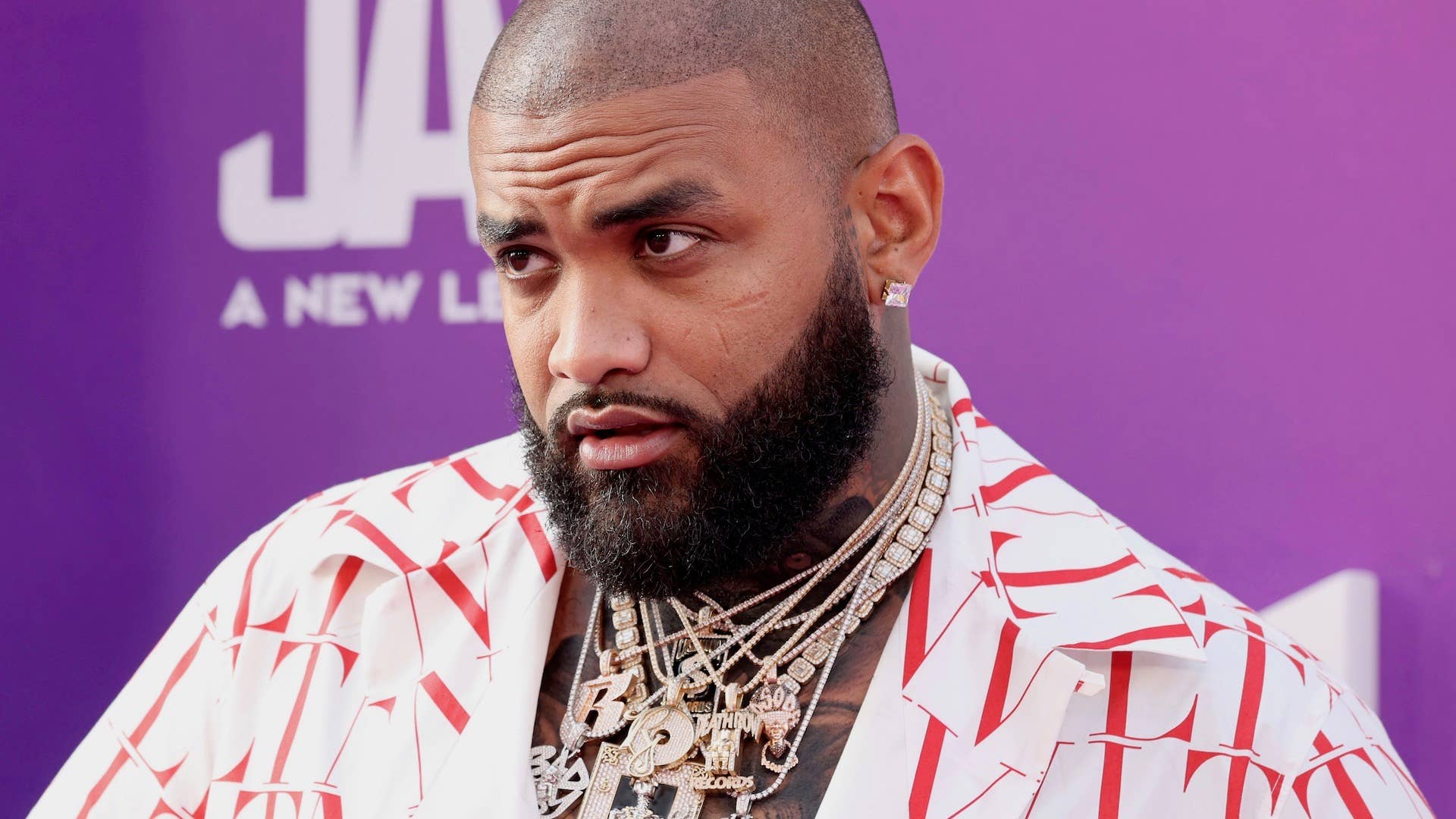 Getty
Image via Getty/Amy Sussman/FilmMagic
Joyner Lucas has shed more light on his longstanding beef with Karen Civil.
The Massachusetts rapper took to Twitter on Saturday to reiterate his theft claims against Civil, a media marketing strategist who has worked with everyone from Nipsey Hussle and the Diplomats to Wale and Lil Wayne. Joyner says he hired Civil to handle his branding and marketing around 2014, when he was a relatively unknown artist. Lucas claims to have paid $60,000 for her consulting services, but never received anything in return.
"I was desperate for help and you knew that. After you was paid you went ghost and didn't expect me to pop. Here I am," he wrote in a tweet with an attached 2015 memo. "After you got the money paid up front, you stopped answering my calls & every time I hit you, you answered the phone with a attitude like I was messing up your day. I sent you hella messages pleading with you to do your job becuz my back was against the wall. You took advantage."
Lucas said Civil's alleged theft put a serious financial strain and him and his family. He claims the incident left him on his last leg, and occurred around the time he welcomed his first child. 
"Smh I was broke and down on my last leg bruh," he tweeted. "That 60k was literally my last effort to help me get on and you stole that from me when my son was born. The media protects you but wrong is wrong. At this time I had like 5k followers."
Lucas said he was initially hesitant to call out Civil because he didn't want to put his career at risk; however, he decided to speak out in 2016, after Cam'ron publicly criticized Civil over comments she made about him and Jay-Z.
"At this time I was afraid to speak up for myself becuz I didn't want to get blackballed," he explained. "I had no idea how this industry Shìt works and I ain't want you to drag my name thru the mud so out of fear i stayed 🤐. Until @Mr_Camron spoke up a few years ago on Twitter and then I did."
Lucas claims after he accused Civil of stealing money from him, she demanded he delete the accusatory tweets and issue an apology. Lucas shared screenshots of a purported text exchange between Civil and his team. The images show a pre-written apology composed by Karen's "people."
"After I spoke up, you had your peoples hit me directly and you tried to threaten me and then tried to make me write this fake ass apology and make myself look crazy to the public eye," he continued.
Civil denied the allegations in the following statement to Baller Alert: "It's easy for him to make broad statements when you aren't familiar with the backend of business especially Marketing," she wrote. "Subcontractors were paid including Ravenel Agency, PR, and local Reps (mix show/radio). All parties contracted out on his behalf to execute were paid from the overall budget allotted. When he expressed his unhappiness about not getting VIP access to a NY NBA2K event because he arrived 2 ½ hours prior to the time he was given. Him not being able to reach me the following day during a scheduled personal vacation cause him to be irate."
Civil's statement continued: "His MGMT called me to rectifying the situation after Joyner made his first tweet claims in which I responded we can happily move forward after a public apology was made since he used that same platform to lie about funds being taken from him. I recorded the call just for future circumstances like this. Unfortunately 6 years later, he's now utilizing a separate disagreement moment to amplify and create a social momentum around himself. He and I both had separate conversations with Charlamagne this morning where he passed on his phone number so we can have a discussion directly, but instead he took to social. Nothing was stolen or taken from Joyner Lucas. Unfortunately, certain artist are under the impression they have 24/7 access to you. That's not feasible or possible. All work done on his behalf were fulfilled. Subcontractor invoices were made & sent to MGMT Sean MacDonald of Dead Silence CEO. Which my team also kept records for."
Lucas fired back, and questioned what exactly Civil and her team "executed" for him.
Read more of the rapper's tweets about the situation below.