Kanye West Reveals New Haircut on Instagram
Kanye stirred up conversation after posting a photo of his new haircut. The unveiling comes shortly after news arrived that he changed his name to Ye.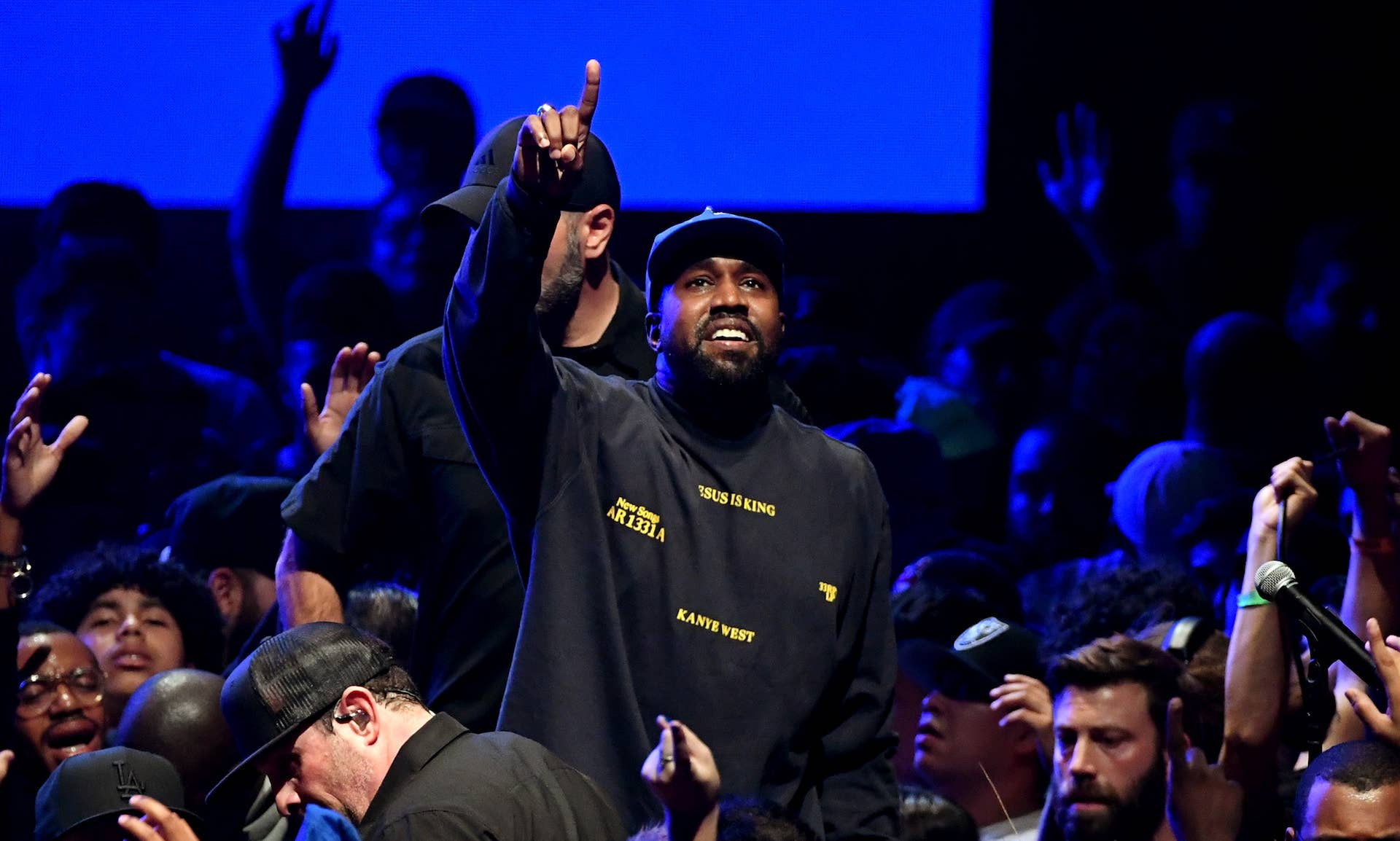 Getty
Image via Getty/Kevin Winter
Kanye West started trending on social media Monday after he posted a photo of his new haircut on Instagram.
The picture shows Kanye with his back toward the camera while wearing a silver chain that bears the name of his son Saint. The caption is simply "¥," the sign for Japan's yen currency and China's yuan:
The many people going off in the comments include Brockhampton and celebrity barber Vic Blends, with both accounts dropping fire emojis.
A couple images of Yeezus' new 'do also popped up on Twitter, with the noted fan account Photos of Kanye claiming the spotting occurred in a Swedish McDonald's:
The new look arrives just hours after it was announced that West had legally changed his name to Ye, with no middle or last name. Los Angeles Superior Court Judge Michelle Williams approved the move Monday, just two months after the 44-year-old revealed he'd filed a petition to officially swap out his birth name of Kanye Omari West.
Kanye previously hinted at changing his name following the release of his 2018 album Ye, writingon Twitter, "the being formally known as Kanye West. I am YE."
Yeezy also popped up at a wedding in Venice over the weekend, performing several songs that were filmed and posted.