Kanye Responds to JPMorgan Chase Reportedly Closing His Accounts, Says He's 'Happy' After Making Antisemitic Posts
Candace Owens has alleged that JPMorgan Chase has closed all of Kanye West's bank accounts following his recent string of antisemitic comments.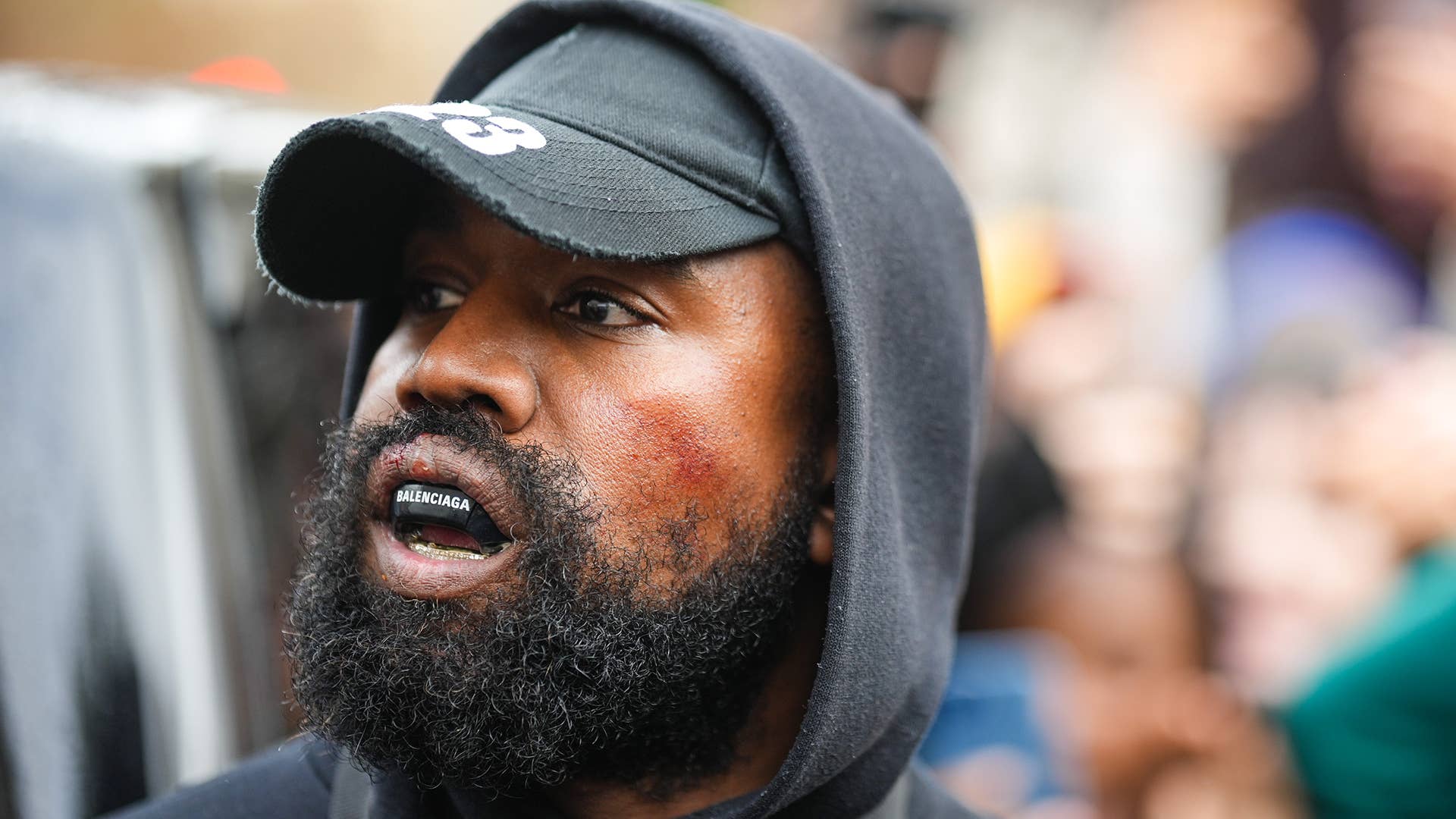 Getty
Image via Getty/Edward Berthelot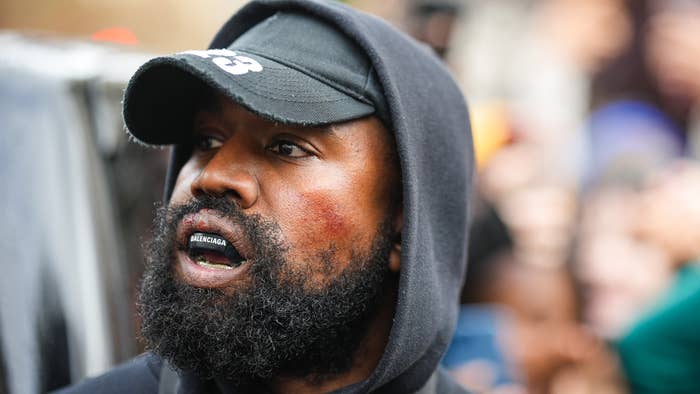 JPMorgan Chase has closed Kanye West's accounts following his recent string of antisemitic comments, Candace Owens alleges. 
"Earlier today I learned that Kanye West was officially kicked out of JP Morgan Chase bank," Owens tweeted alongside an alleged letter from the bank. "I was told there was no official reason given, but they sent this letter as well to confirm that he has until late November to find another place for the Yeezy empire to bank.
In comments shared with Page Six, Ye appeared to confirm JPMorgan Chase's letter was real. The New York Times' Dealbook later confirmed that Ye's account is being closed.
"Hey, if you call somebody out for bad business, that means you're being antisemitic," Ye said. "I feel happy to have crossed the line of that idea so we can speak openly about things like getting canceled by a bank." He later called himself "the richest Black man in American history." He cut himself off, as seen in the clip below, and said he would discuss the matter further "at a different time."
In a video shared by TMZ on Thursday, Ye was asked if he "wish[es] harm on Jewish people" after he tweeted that he would "go Death Con 3 on Jewish people."
"No," he responded. "No way. But I do feel that being in Hollywood, especially with Black entertainers, have had a lot of bad experiences. And people use that antisemite idea to cover up bad business." 
While JPMorgan Chase's decision to cut ties with Ye come amid his recent turn to antisemitism, TMZ reports that the bank informed him of its intentions prior to his offensive comments. Owens' screenshot of the letter did not include the date it was sent, but according to sources it was filed on September 20. That's before Ye even sported the "White Lives Matter" t-shirt alongside Owens.
Around the time the letter was sent, Ye publicly expressed his displeasure with the bank in a since-deleted post on Instagram. "I'VE WENT TO JP MORGAN BUT OF COURSE THEY WON'T GIVE ME NO FLOW DEAL," he wrote, blaming the move on Jin Ulrich being on the board "OF BOTH ADIDAS AND JP MORGAN."
Ye has associated himself with Owens for a while now, but his friendship with the controversial figure received renewed attention in light of his "White Lives Matter" t-shirt. Ye recently attended the premiere of Owens' documentary The Greatest Lie Ever Sold: George Floyd and the Rise of BLM, with sources telling TMZ that Owens wanted both Ye and Ray J there in an attempt to frustrate Kim Kardashian.
TMZ also reports that Owens appears to be in almost constant contact with Ye, and is influencing some of his latest comments. Sources close to the situation said that the two planned the "White Lives Matter" t-shirt stunt for weeks, all of which could explain Kanye's disastrous interview with Tucker Carlson.