Drake and The Weeknd Boycott Grammys, Don't Submit Music for 2023 Awards Show
Drake and The Weeknd have boycotted the Grammys once again by choosing not to submit their music for consideration in next year's awards show.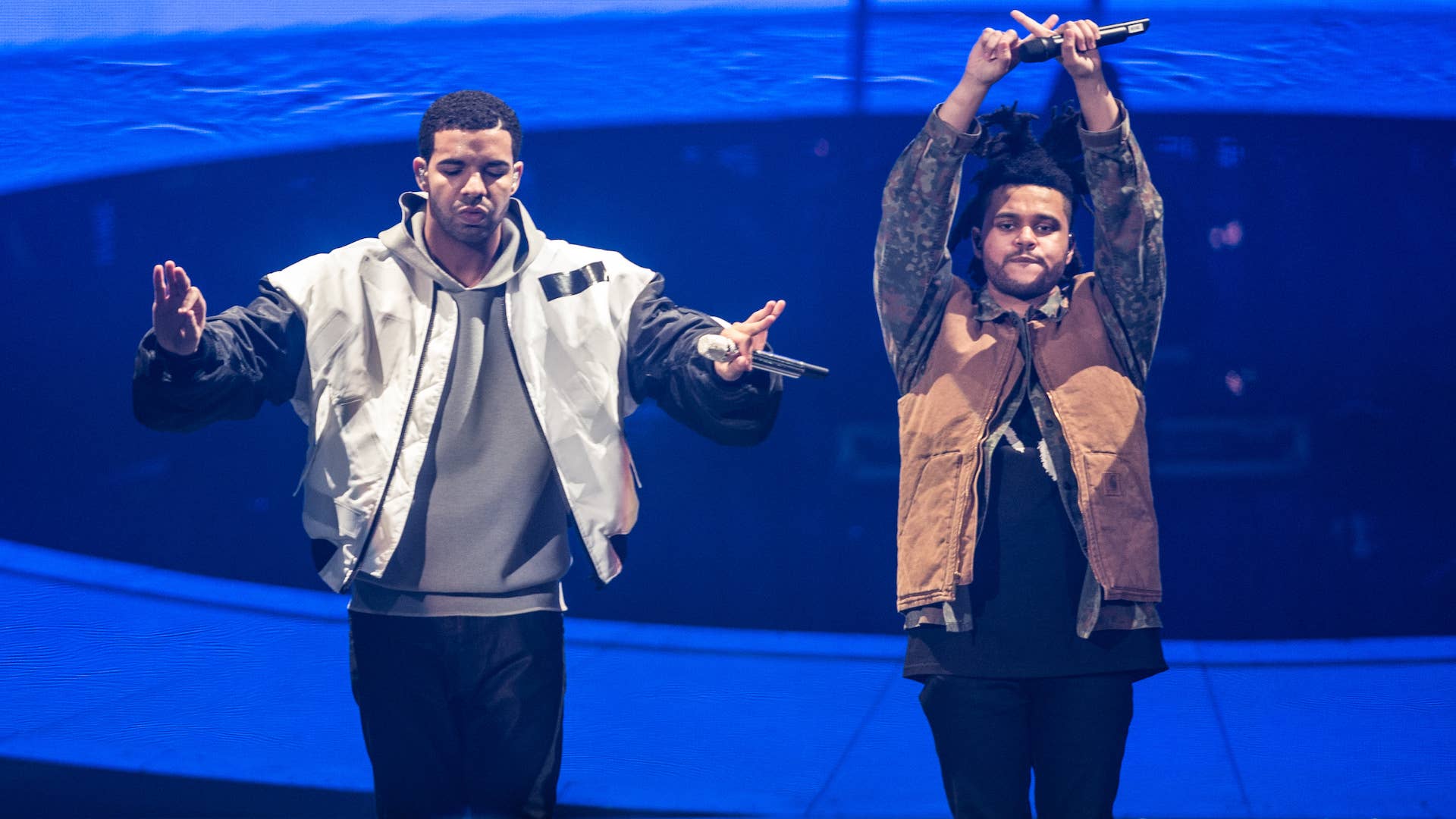 Getty
Image via Getty/Ollie Millington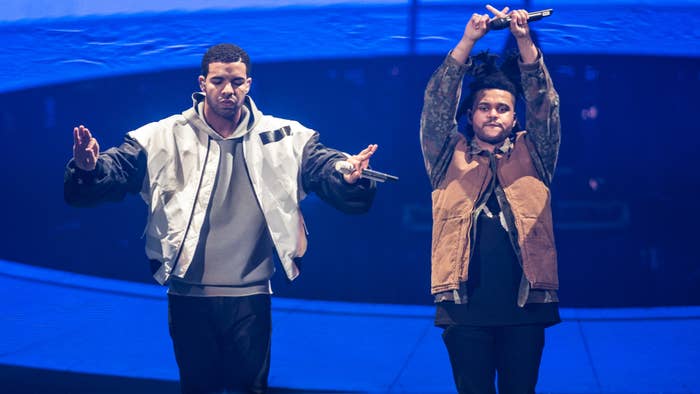 Fans shouldn't expect Drake and The Weeknd's names to appear in this year's Grammy nominations.
According to Pitchfork, the pair didn't submit their respective albums for consideration this year, and are once again boycotting the awards show. While voters received ballots today with no inclusion of Drake's Honestly, Nevermind and The Weeknd's Dawn FM, the Toronto natives are still credited on other songs as guest artists. Their hit album cuts, "Sticky" and "Sacrifice," also didn't appear on ballots.
Drizzy has been at odds with the Grammy Awards and Recording Academy for some time, going back to 2017 when he won two awards that he said he didn't want. He also slammed the academy for placing "Hotline Bling" in rap categories rather than pop. Last year, he pulled his songs after they were already sent in for consideration and he was nominated for Certified Lover Boy and "Way 2 Sexy," which left an opening in both fields. 
There has been some discord between Abel Tesfaye and the academy after he blasted the Grammys last year for failing to nominate After Hours and the hit album single "Blinding Lights," saying he was fully snubbed and that he would be boycotting the awards show from then on. 
"Because of the secret committees, I will no longer allow my label to submit my music to the Grammys," he said. However, he still won an award for Best Melodic Rap Performance for Kanye West's "Hurricane."
In other Grammy news, Bruno Mars and Anderson .Paak have also decided not to submit their joint album Silk Sonic for consideration. They won four awards this year for the lead single, "Leave the Door Open."