6 Things You Need to Know About Beyoncé's New Single "Break My Soul"
Beyoncé has returned with a new single called "Break My Soul." From the house music influences to The Great Resignation references, here's what you need to know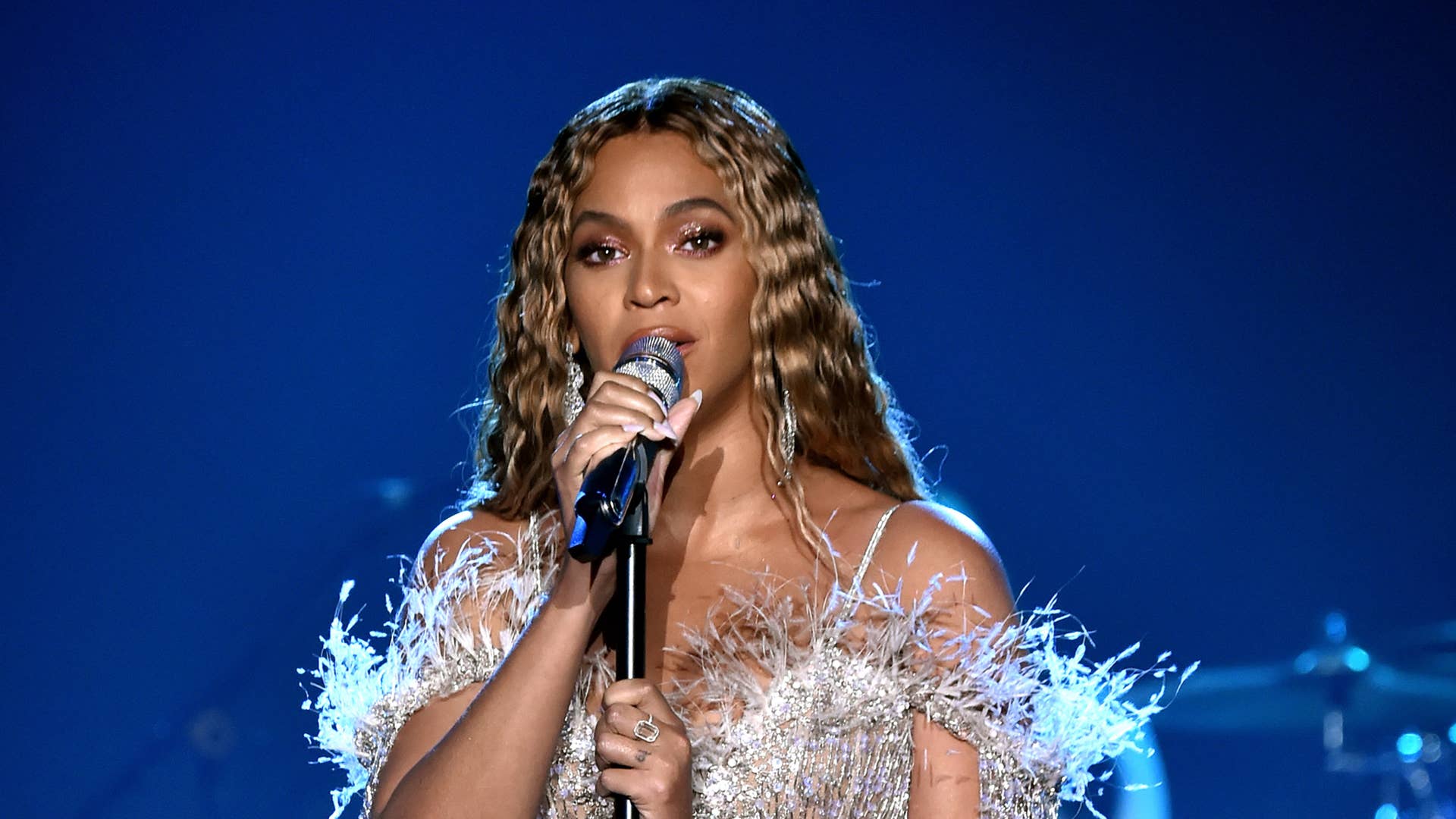 Getty
Image via Getty/Kevin Mazur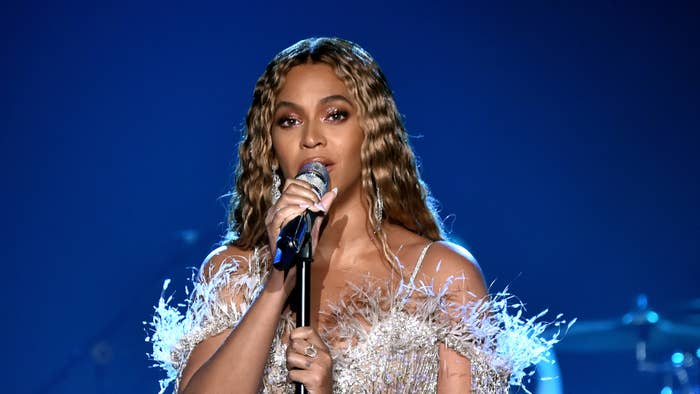 At long last, the Queen has returned. After announcing that her forthcoming album Renaissance will drop on July 29, Beyoncé unveiled the lead single on Monday night: "Break My Soul." Co-produced by The-Dream, Christopher "Tricky" Stewart, and Beyoncé herself, it's an upbeat house song with New Orleans bounce music influences (complete with samples of Big Freedia and Robin S), and it's perfectly timed with the first day of summer.
Whenever Beyoncé ushers in a new era, there's a lot to discuss, so the Complex Music team got together and broke down some of the most important things you need to know about "Break My Soul." From the dance music trend that's starting to take over pop music to some The Great Resignation lyrical references, here are six things you should know about the song.
"Break My Soul" samples two songs: Big Freedia's 2014 track "Explode" and Robin S' 1990 hit "Show Me Love." "Explode" is a New Orleans bounce track produced by BlaqNmilD, who also has credits on Drake's "Nice for What" with Murda Beatz. Big Freedia's vocal sample is heard clearly on the intro of "Break My Soul" and during the post-chorus, as well as throughout the beat. Big Freedia previously collaborated with Beyoncé in 2016 on "Formation." Robin S' "Show Me Love" is a hit house song from 1990 that was originally written by Allen George and Fred McFarlane and released in the UK, ultimately reaching No. 5 on the Billboard Hot 100 and No. 1 on the dance club charts. On "Break My Soul," the sample makes up the backbone of the beat. —Jessica McKinney
"Break My Soul" comes just a week after Drake dropped his foray into house music with Actually, Nevermind. While some fans are engaged in the impossible-to-know debate of who decided to pivot first, the most meaningful takeaway is that two of music's most ambitious creators are culling from a bustling scene of Black house musicians. Kaytranada is one of the most widely known house creators of the moment, but there are a slew of other revered house acts such as Black Coffee, Waajeed, Lady Alma, and many more. The lineage of Black house creators spans back to the '70s in regions like Detroit, Chicago, Baltimore, and New Jersey, and "Break My Soul" is a redux of moments from singers like Loleatta Holloway, CeCe Peniston, Martha Wash, and Crystal Waters, who augmented sleek house beats with rousing vocals and catchy, feel-good mantras. It's no surprise that house music is a steeply Black sound, because an oppressed people has the most urge to escape into mixes of danceable tracks encapsulating collective stress in universal slogans. House is the perfect soundtrack to the "re-opening" of the world after the COVID pandemic, and "Break My Soul" is likely to inspire other artists to try their hand at the sound. As house re-emerges from underground scenes and onto the Billboard charts, let's hope those looking to implement those sounds do it justice, and the Black progenitors of the movement can eat from this moment. —Andre Gee
The-Dream has a long collaborative history with Beyoncé that dates back to 2008, when he earned writing credits on I Am… Sasha Fierce, including "Single Ladies (Put a Ring on It)" and "Smash Into You." In total, The-Dream has collaborated with Beyoncé on over a dozen tracks, including other standouts in her legendary discography like "Run the World (Girls)," "Love on Top," "XO," and "Flawless." On "Break My Soul," The-Dream adds another one to his resumé, earning co-producer credits alongside Christopher "Tricky" Stewart, Terius Nash, and Beyoncé. It recalls many of the songs that the two have worked on over the years, utilizing a dance-centric sound and a high-energy call-and-response chorus that lends itself well to stadiums and clubs. —Jordan Rose
"Break My Soul" is a team effort in regards to the writing and production. Beyoncé and Jay-Z are both credited as writers on the track. BlaqnimilD, who produced the Big Freedia "Explode" sample, and Fred McFarlane and Allen George, who produced Robin S' "Show Me Love," are also credited on the single. Christopher "Tricky" Stewart is a Grammy-winning producer who has a history of producing chart-topping pop and hip-hop records alongside The-Dream, and he has worked on a number of big hits, including Beyonce's "Single Ladies," Rihanna's "Umbrella," Mary J. Blige's "Just Fine," and more. Credits also include The-Dream, who co-produced the song, and Big Freedia, whose vocals were sampled. —Jessica McKinney
In 2021, a reported 47 million Americans quit their jobs in response to exploitative labor practices. The dynamic has been deemed "The Great Resignation," and it has seemingly gained a new anthem in "Break My Soul." Listeners are interpreting Beyonce's crooning to "release ya job, release the time, release ya trade, release the stress" as a proclamation to join the Great Resignation and quit their jobs altogether. It's true that one of the proletariat class's best chances at genuine liberation is a mass boycott that would cripple the one percent and dismantle our current labor market, hopefully laying the path for a more equitable societal model. And it feels good for some to think their favorite artist is repping marxism, but it's tenuous to believe a reported billionaire is clamoring for people to up-end a lifestyle that depends on their labor. The radical interpretation of the lines harken to her husband Jay-Z's calls for independence in his music, which are valid in theory but don't reflect the practical reality for millions of poor people without the means to abruptly quit their job. It's likely that Beyoncé's lines were merely meant to refer to listeners letting their hair down in the moment and not letting their jobs follow them home. But perhaps it speaks to the song's brilliance, and Beyoncé's hold on the Beyhive, that the vibes warped any sense of class analysis. —Andre Gee
Based on an Instagram Story that Beyoncé's publicist Yvette Noel-Schure shared on Monday night, "Break My Soul" might be just the beginning of new music coming from Beyoncé this week and next. Noel-Schure cryptical posted a Story with the words "Tuesday, Friday, Tuesday" written on it. Many are speculating that this is a peek at Beyoncé's upcoming release calendar for her Renaissance rollout, with "Break My Soul" kicking it off tonight, and then another song or video dropping this Friday, and then something else this next Tuesday. There are also speculations that a Renaissance tour might be on the horizon after Live Nation France promoted the album on its social media page. Since this will be the first solo Beyoncé project since 2016's groundbreaking Lemonade, and considering the single is very dance music-leaning, it would make sense that Bey toured Renaissance globally. —Jordan Rose