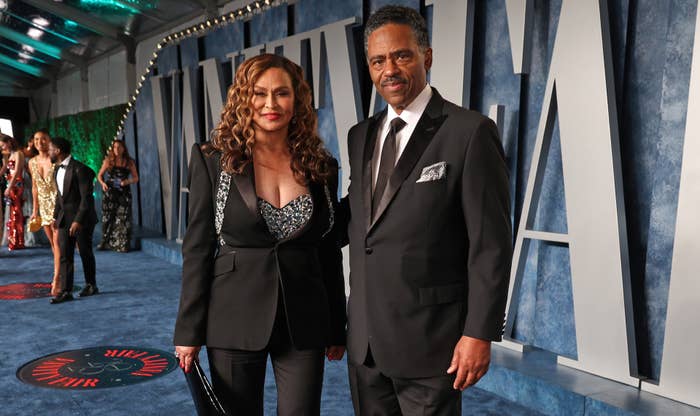 Tina Knowles and Richard Lawson are ending their marriage after eight years.
TMZ reports that Knowles, 69, filed for divorce on Wednesday, citing irreconcilable differences between herself and the 76-year-old actor. Ms. Tina reportedly asked the court to waive any spousal support in either direction.
Beyoncé's mom wed her second husband in April 2015 after beginning a relationship in 2013. They met decades prior, as Lawson charmingly recalled in a 2019 interview.
"When I first met Tina, she was pregnant with Beyoncé. ... I thought she was one of the prettiest women I'd ever seen in my life," he said. "She was even more beautiful inside. She had a very quiet, beautiful spirit. ... She was married and we respected that. We were friends over the years. I went to Houston for the Shakespeare festival in the park in the '80s. I brought [actress daughter Bianca Lawson] with me and she stayed at Tina's house and she took care of Bianca with Beyoncé. ... When Beyoncé's career took off, I didn't see Tina much for a period of time. Six or so years ago we reconnected."
Tina was married to Mathew Knowles—with whom she had Beyoncé and Solange—from 1980 to 2011.
Lawson, a Purple Heart-decorated Vietnam War veteran, was also wed once before, to Denise Gordy. His 52-year career onscreen includes credits on How Stella Got Her Groove Back, For Colored Girls, Poltergeist, and Grey's Anatomy.