Swizz Beatz and Timbaland File $28 Million Lawsuit Against Triller Over 'Verzuz' Acquisition Payments (UPDATE)
Timbaland and Swizz Beatz are taking Triller to court for $28 million. The hip-hop titans made a deal in early 2021 for the company to acquire 'Verzuz.'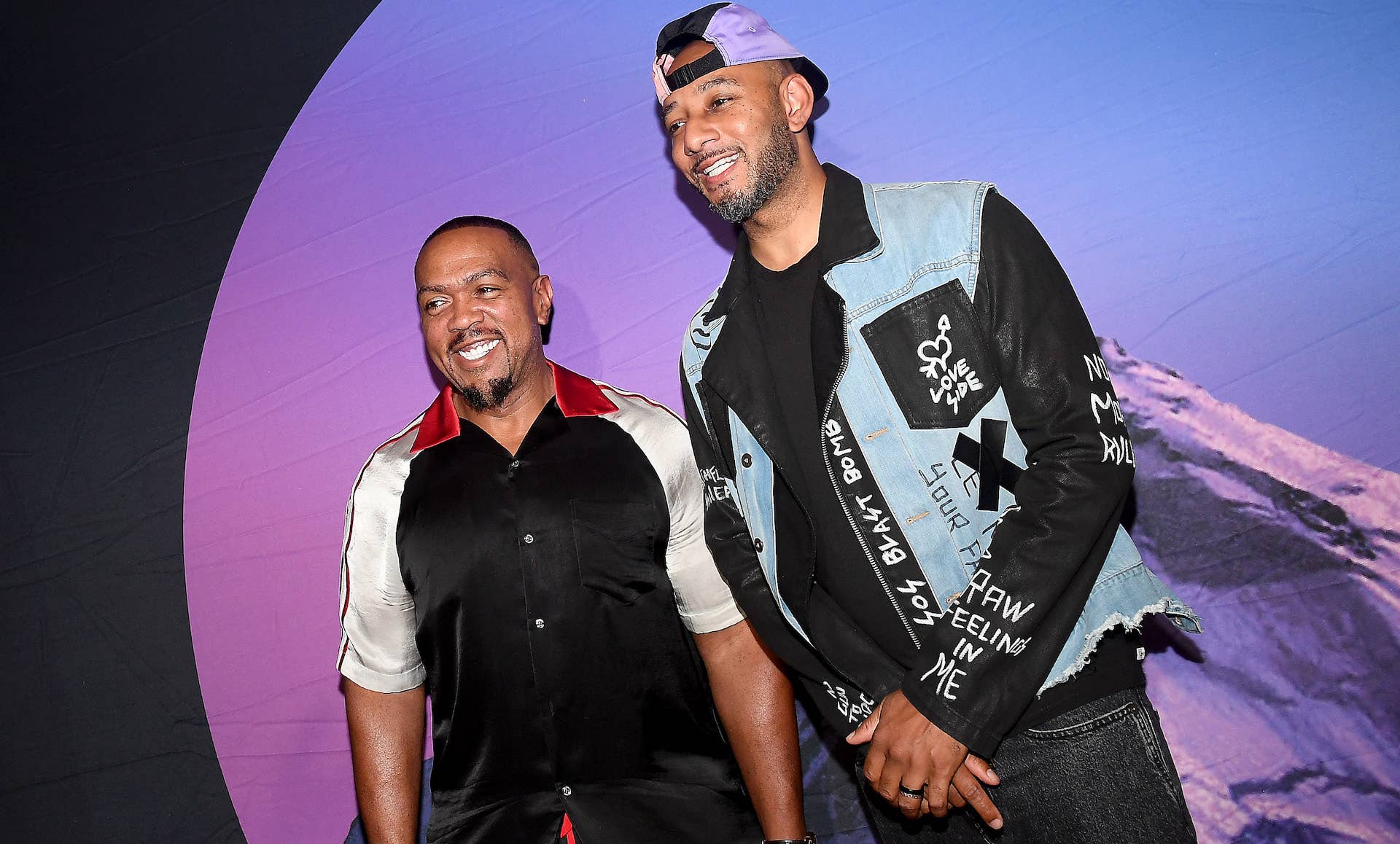 Getty
Image via Getty/Paras Griffin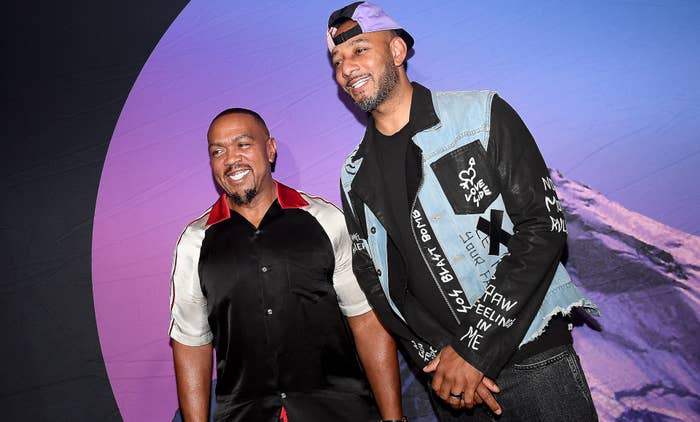 UPDATED 8/17/22, 11:06 a.m. ET: Triller has responded to the lawsuit, claiming Swizz Beatz and Timbaland have been paid as planned and saying a countersuit for $50 million in damages is in the works.
"This is truly unfortunate and we hope it is nothing more than a misunderstanding driven by lawyers," a Triller rep stated, per Billboard. "We do not wish to air our dirty laundry in the press, but we have paid Swizz and Tim millions in cash and in stock. No one has benefited as much from Triller to date. Triller has helped fuel Verzuz to new heights—making it the global cultural phenomenon it is today. We hope to resolve this amicably and quickly, and truly hope it's just a misunderstanding. If we are forced to defend it, we are more than optimistic the truth and facts are on our side."
The Verge received the same statement and said after "pressing Triller to attribute [it] to one of their spokespeople, we received an even longer statement from a different email address entirely." 
Here's that statement:
"First and Foremost this is not a feud over Verzuz. It is personal to Swizz and Tim. Swizz and Tim have Personally been the greatest beneficiaries of Triller to date, having been paid over $50 million in cash and stock personally, already. This is nothing more than a performance dispute on personal payments to Swizz and Tim. On top of the $50 million they were paid, They have annual obligations, which if met, and no breach has occurred, allows them to an annual payment. Only one payment of $10m was in question.
See original story below.
Swizz Beatz and Timbaland are taking Triller to court for $28 million.
The hip-hop titans made a deal in January 2021 for the company to acquire Verzuz. The amount was undisclosed, with the Hollywood Reporter now writing it's "clear that sum was in the mid-eight figures." Parent company Triller Network made Swizz and Timbaland shareholders and members of its management team in the process, and the creators of the pandemic-born battle rap institution distributed some of their equity among the 43 artists who had participated at that point.
In the lawsuit filed Tuesday, the TikTok competitor is accused of defaulting on its scheduled payments for the duo in January 2022 after sending the first two installments. It was contracted to pay "the first at closing, another shortly after, and two more on the first and second anniversaries of the deal," per THR. The magazine says the superproducers were each due to receive $9 million by March 17, 2022 at the latest, followed by $500,000 apiece every month for 10 months, with conditions that could accelerate those payouts.
Triller is facing allegations that none of these sums were sent. "To date, Defendants have failed and refused to make any payment to [Swizz Beatz and Timbaland] of the past due sums due and owing," reads the suit, the Washington Post reports. "The aforesaid defaults constitute material breaches of the Agreement by Defendants."
At the time of the deal, Swizzy and Timbo shared a celebratory, forward-looking statement with Complex. "This is a momentous occasion not only for Verzuz and Triller but the music business as a whole," the Grammy-winners and industry pioneers said. "By putting Verzuz in the Triller Network ecosystem and expanding the Verzuz brand to be side by side with the powerful Triller app, we will be able to continue to grow and evolve the music business as a whole, as we have been doing. To have partners in Triller who share our vision, specifically to celebrate and elevate the amazing artists who continue to shape culture around the world and give the consumer more direct access, is game changing."
Mere weeks ago, serious accusations were leveled against Triller for reportedly failing to pay Black creators in the manner it publicly promised. It was revealed in 2021 that the app gave yearlong contracts to 300 prominent social media personalities for a total value of $14 million, which it boasted was "the largest ever one-time commitment of capital to Black creators." The Washington Post detailed the alleged neglecting of these payments to creators—and their subsequent financial struggles after being told they'd get $4,000 per month, half in the form of equity—with an in-depth piece at the beginning of August.
"This program was meant to make us financially free and to empower Black people," said 22-year-old David Warren. "They told us that so much was going to happen for us. We were made to look like fools." The article later quoted him saying, "All these platforms preach about diversity, but just like old Hollywood, there's a lot of people being used as token characters while the owners of the platforms profit."
Another involved creator, 20-year-old William Horne, told WaPo that Triller became "super pushy about us and our deliverables, but when it came time for payment, they passed the deadline and breached their own contract."
Chief executive Mahi de Silva denied the payment issues in a statement to the paper, claiming, "We specifically take pride in our role in creating a platform that celebrates Black creator content. No other medium has done as much as Triller has for this often overlooked and underrepresented part of the creator economy."