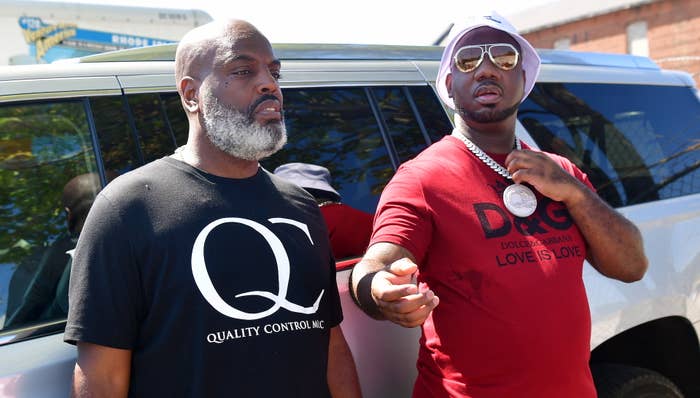 Quality Control has been acquired for a reported $300 million by the Scooter Braun-headed HYBE America.
"The company is a division of the South Korean entertainment firm HYBE, which dominates the K-pop world through its management of the superstar group BTS," writes the New York Times, noting the official purchase price wasn't made public.
"QC is one of the most significant independent labels in the world," CEO Braun told the newspaper. "They not only distribute music, but they also distribute culture. Their artists are the voices of their communities."
Quality Control CEO Pierre "P" Thomas and COO Kevin "Coach K" Lee, who co-founded the legendary Atlanta label in 2013, shared Scooter's enthusiasm when addressing the deal.
"P and I are ecstatic about this partnership with Scooter and HYBE and are confident they can get us to our global ambitions we've had in our scope since the beginning of our company as nothing means more than our artists impacting world-wide," stated Coach K.
P added, "HYBE are perfect partners for Quality Control as we come together to take our story and work global. … Taking QC worldwide requires key partners like this who understand building something from the bottom and aiming sky high. It matters to us greatly their grasp of culture and acutely seeing what QC has built and the limitless path of where it can go. … The artists of QC are our focus and their best interests will be incredibly supported with this partnership."
Quality Control has, of course, been the home of Migos, Lil Baby, Lil Yachty, City Girls, Icewear Vezzo, Bankroll Freddie, Lakeyah, Gloss Up, and the late Marlo, among others. It also includes Solid Foundation Management, Quality Films, and QC Sports. The label will remain affiliated with Universal Music Group and Motown.
"I am so proud and honored to have Coach and P join [HYBE chairman Bang Si-Hyuk] and I as our partners," Braun said in a statement. "QC is one of the most significant independent labels in the world, working with incredible artists who are, and remain to be, the voices of culture. I'll never forget riding around Atlanta over 20 years ago with Coach discussing our dreams and ambitions and how we said 'If they let us in the game, we are never going to give it back.' Now, all these years later, we are joining forces to make these dreams a reality. … It's important to me and my team that P and Coach continue to have the freedom, and now our global resources, to continue to do what they do best; facilitate and nurture great art and culture."
Braun—whose SB Projects falls under the HYBE umbrella, as does Big Machine Label Group—also referenced those long-standing ties with Pee and Coach K in an Instagram Stories post of the "how it started/how it's going" variety: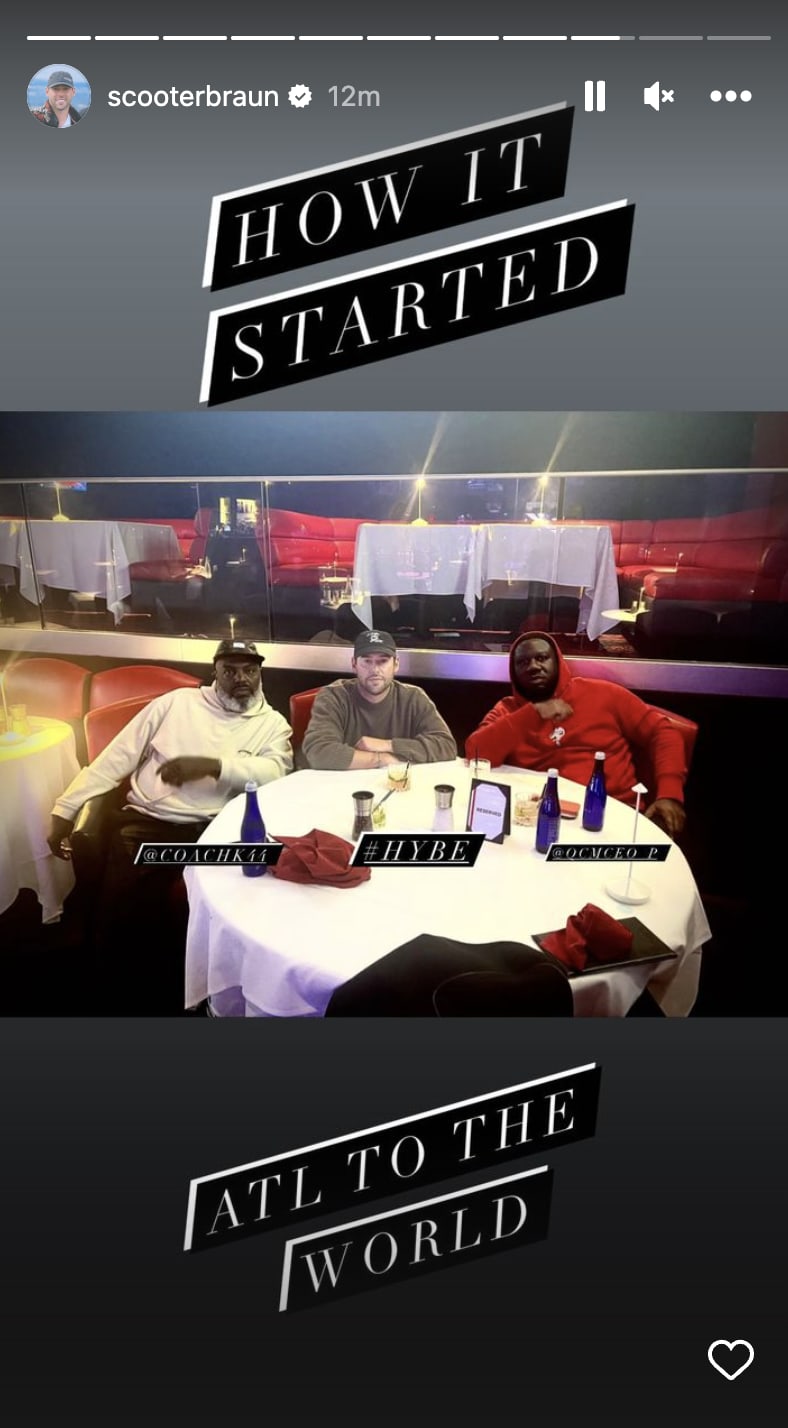 Among those celebrating the move in the comments sections of Coach K and Pee's IG posts were former signee Rich the Kid, Jamie Foxx, DJ Drama, Murda Beatz, and Rich Paul.