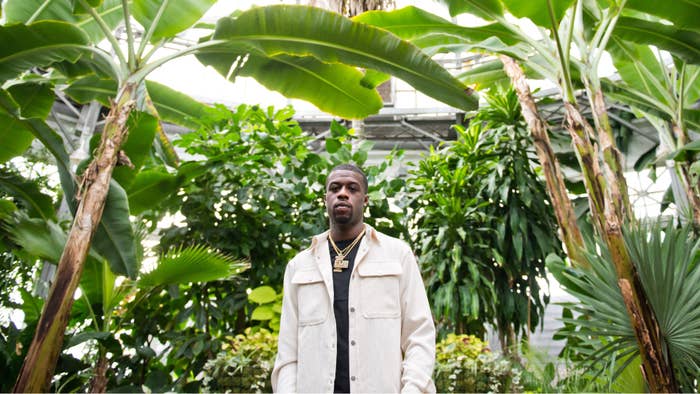 R.O.Z is calculated. During our FaceTime call on a mild spring afternoon, he's piecing our conversation together before it's begun—in a way that not only tackles his artistry, but what will eventually pave the way for his up-and-coming artists. His music is an amalgamation of his earlier sound, melodic rap, now fused with West African pop music popularly known as Afrobeats. It's released through his independent label Entertainment Money Business Incorporated, established in 2010 with his brothers Richmond and William Nyantakyi, with a mission to develop artists, producers, songwriters, and DJs. But according to R.O.Z, it operates more like a cultural movement.
"It began as having a team around me to build longevity, as an artist and a producer," he discloses. The label has evolved into a multimedia recording, entertainment, and management company with acts 2Epik, Nigel Knight, Mason Groovy, Bwoy Lyrikal, and others. Most recently, EMB Inc. inked a first-of-its-kind partnership with Sony Music West Africa. 
Since R.O.Z launched his label and started making music, he's managed to steadily push all his facets forward, although admittedly he's rarely been consistent. "I'd have a moment in time where people were jumping to it and if I was consistent, I'd have more fans or whatever comes with it, but I'd put it out there and stop because something in the business would deter me."
"There is so much more you can do than just be an artist. Especially being from Africa, there are so many opportunities as far as making money and giving back. It's the perfect time to spread our wings."
Eventually, he learned a balance between creating music and the music business, but attributed most of his growth to who he's met along the way. "Banko appreciates my music, but really, I'm here because of relationships." 
Oluwaseun Lloyd, better known as Banko, is Sony Music West Africa's General Manager and co-owner of Nigerian Afrobeat heavyweight Davido's label, Davido Music Worldwide. While working on music and shortly living in the United States, R.O.Z met the likes and gained the support of the "Fall" crooner.
"Big up guys like Davido, I liked his music first. I was listening to him during his come-up with songs like 'Dami Duro' because he was one of the people that made me proud to be West African." The two paired on the love ditty "Free," off R.O.Z's album Z International in 2018, and the relationship later became the stepping stone towards the innovative partnership.

"Davido has been supporting me since I started music. He was repping EMB, wearing our clothing even before we became a legitimate business, when Afrobeats weren't popping like that," R.O.Z shares about his long-standing relationship, which eventually grew into an invitation to perform across the globe during Davido's "30 Billion Tour" in 2017. "He taught us a lot and showed us so much love over the years. He and Banko even gave us an opportunity to tour with them. We learned about the Afro culture, business, and people. It became a passion project for us, not only with making music, but even philanthropic things, helping build schools and giving back to the community."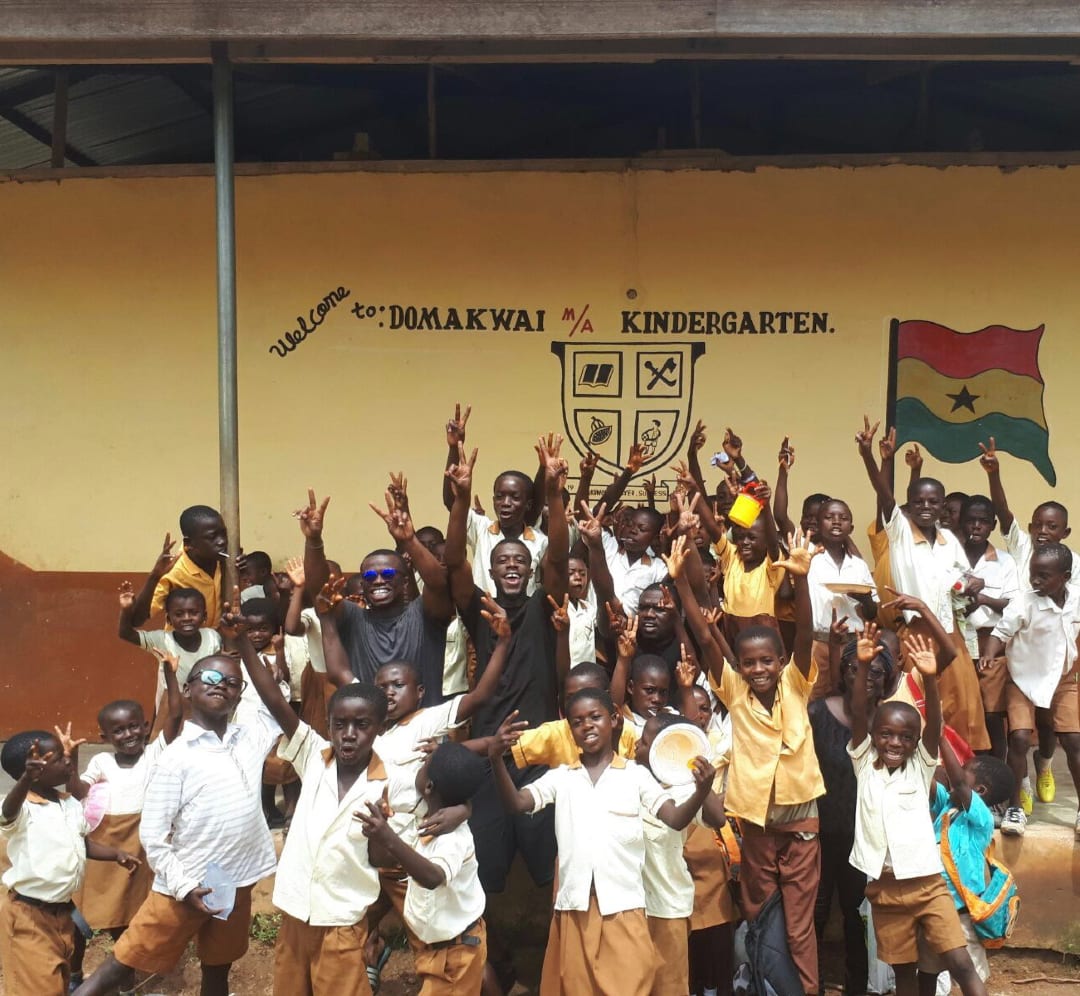 As Lloyd's entrepreneurism and Davido's career progressed, so did their friendship and business relationship with R.O.Z and EMB Inc. This naturally evolved into an opportunity to combine their efforts—the partnership with Sony will allow them to provide opportunities and develop infrastructure for rising African and Canadian artists, while bridging the gap between both worlds.
"I'm an artist, label owner, music lover, let's say that," R.O.Z tells Complex Canada when asked to speak to his journey thus far. "It's been a long one."
Born Ross Owusu Nyantakyi in Toronto to immigrant Ghanaian parents, R.O.Z's upbringing fostered his distinct relationship with the motherland and in turn birthed his consequential love of Afrobeats music. Since 2016, he's been a frequent traveler between continents, and during a trip to Ghana with his brothers and co-founders, he envisaged the potential of an emerging music scene and its evident global appeal. The deal with Sony—which sees him and his team act as liaisons for business and music between Canada and Africa—is a match made in heaven. "There is so much more you can do than just be an artist. Especially being from Africa, there are so many opportunities as far as making money and giving back. It's the perfect time to spread our wings."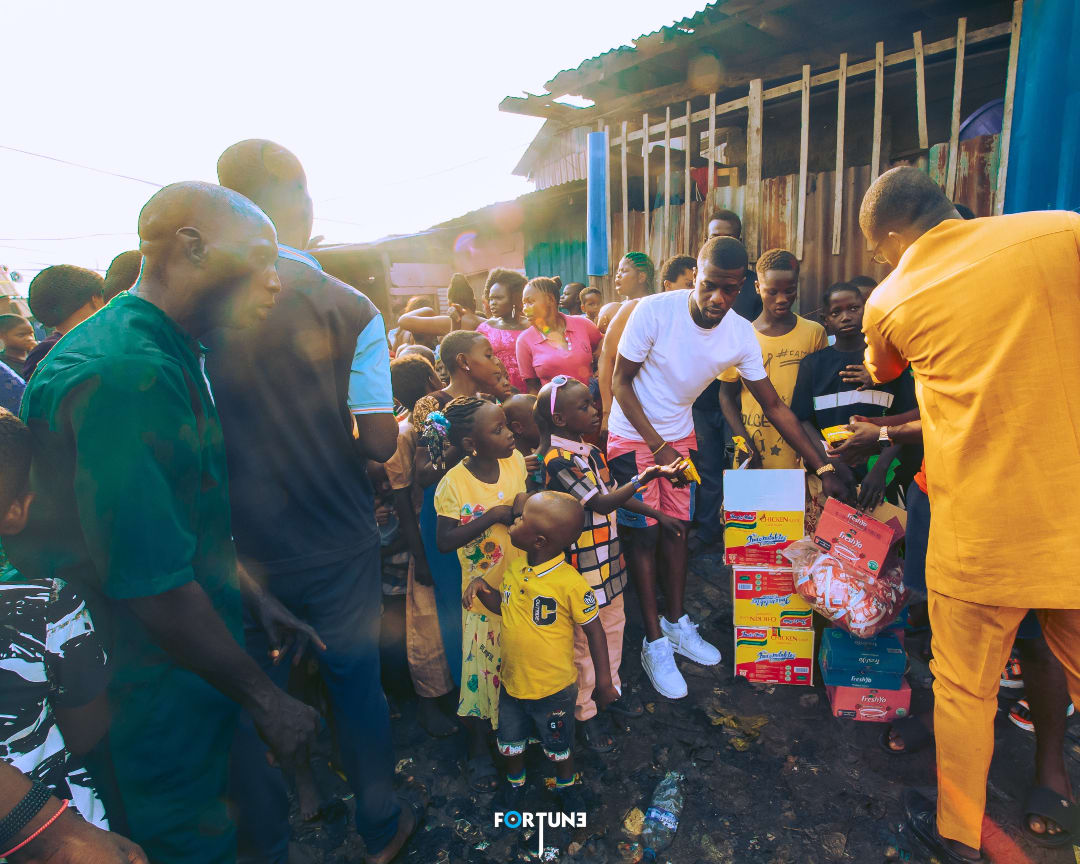 For African kids growing up in the city, there were usually conflicting personas, similar to the plights of most immigrant kids. There was your home life and the life you portrayed elsewhere. "I grew up in Scarborough. We have our own world over there with all flavours. I had the church side and the hood side—I was both and couldn't get out of that. As far as my every day, I was more on the street side. There were more Ghanaians in the west of the city but in Scarborough, there are less." To avoid further speculation and blend in as a young'un, most bend the truth just a little. "Growing up I said I was Jamaican like most Africans did—only half, though. We've always been cool but we are having our resurgence and now we are about to make a name for ourselves." 
"With EMB and Sony Music West Africa, we may not be the people to take it over the hump, but we want to be a part of it. African music in general, but Ghana specifically. From there, take it internationally—bigger business."
Yet the EMB Inc. co-founder's love for West African culture and music did not always feel like enough reason to keep pursuing a breakthrough in the industry. "At first I was driving off of how much I loved to be in the studio and how green I was in the industry. Over time it became work. I digressed, the business side took a toll on me. When the business hits you, it stops being fun, it's like, man, this is a good song, isn't that all it takes? But nah, I gotta do interviews and announce news," R.O.Z chuckles as if breaking the third wall in a mockumentary sitcom. His passions for music and business have faithfully aligned. "With EMB and Sony Music West Africa, we may not be the people to take it over the hump, but we want to be a part of it. African music in general, but Ghana specifically. From there, take it internationally—bigger business." 

The Toronto music scene, for Black artists in particular, is often criticized for having a lack of infrastructure and communal support. R.O.Z says this is the reality of a budding environment. "People say 'they don't like Toronto rap' but when you leave and come back you'll start to appreciate it—we have our own thing. The industry is evolving, it's just coming up. You can watch docs on artists like Jay-Z and think 'that's how I'm going to do it' but even Jay-Z coming up in poverty still had an advantage over a Canadian artist." The label owner and artist suggests getting a foot in elsewhere. "It's hard if you want to succeed. You have to travel. Take your talents wherever and try to bring it back." 
R.O.Z emphasized that his biggest break was from a fellow African, Davido, and not from an artist in the city, but he wants to be the bridge between African artists in North America and in West Africa. "I want to take it to the next level. I see a couple of African artists coming up. Shout out to Friyie, Blockboi Twitch, Nigel Knight, and Mason. I'm kinda the older guy of the bunch, so I'm thinking about the culture and the looks it gives other Ghanaian artists. For example, Friyie is so consistent and needs to be recognized that way. And this deal can give light to artists in the city, like him. I don't even think people know about Sony West Africa and even though I'm not consistent with my music, I can at least be consistent on the business front."