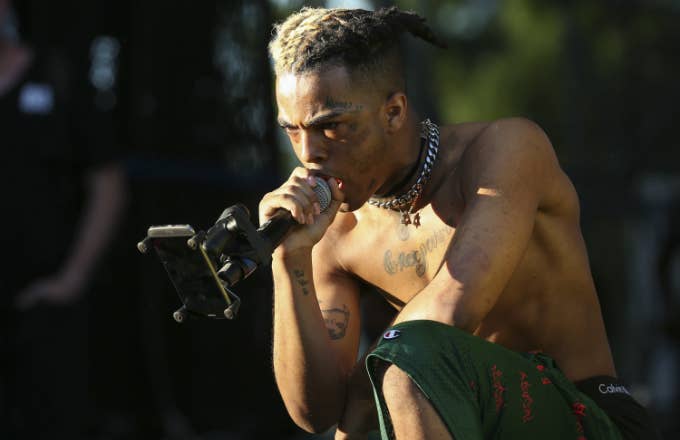 XXXTentacion, whose debut studio album 17 was released back in August 2017, has reportedly been ruled ineligible for the Best New Artist award at the upcoming 61st Annual Grammy Awards.
That's the word from Paul Grein over at Hits Daily Double. In a new report detailing this year's contenders for a Best New Artist nomination, Grein says that XXXTentacion was "ruled ineligible." He also notes that 17 was released five weeks before the kickoff of the current award eligibility year. If XXXTentacion had been nominated, he would have been the first posthumous Best New Artist nominee in Grammys history.
Among those who did make the cut for a possible nomination are Juice WRLD, H.E.R., Margo Price, Dua Lipa, and Dhani Harrison.
The category is admittedly a confusing one, as recent updates on Post Malone and Cardi B's eligibility have proven. On the official Grammys site, a Recording Academy rep defines their interpretation of the Best New Artist distinction as follows:
Our Best New Artist category probably has the most complicated set of rules of any of our categories. Essentially, a "new artist" is defined for the GRAMMY process as any performing artist or established performing group who releases, during the eligibility year, the recording that first establishes the public identity of that artist or established group as a performer. A GRAMMY nomination in a performance category in a prior year disqualifies an artist from competing in this category, unless the nomination came from a single or a guest spot on another artist's recording, and the artist hadn't yet released a full album.